Dubai opens chamber of commerce office in Mexico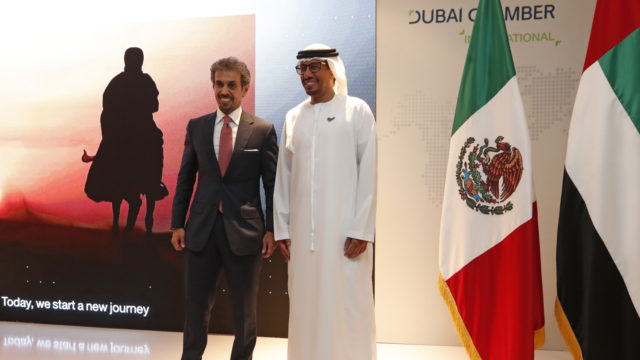 MEXICO – The Dubai Chamber of Commerce opened its offices in Mexico, seeking to strengthen trade relations and investment opportunities in both countries.
"Mexico is Dubai's second partner and we see that it can become the main trading partner," said Hamad Buamim, SEO and president of the Dubai Chamber.
In 2021, with US$1.2 billion, Mexico was Dubai's second largest trading partner, behind only Brazil. The Middle Eastern country's imports from Mexico reached US$1.1 billion.
"The relationship can be valuable for both sides. We know what Mexico is doing in all markets, and can do more. Dubai can open up opportunities for Mexico in India, Africa and Central Asia," Buamim said.
The CEO of Dubai Chambers explained that, in a first step, they want to focus on trade, in sectors such as agriculture, industrial, pharmaceutical and automotive.
Due to the pandemic, the opening of the Dubai Chamber office was delayed by 2 years, since it was scheduled for March 2020.
Hamad Buamim stressed that during the peak of the coronavirus, when activities were restricted, the offices allowed work to continue normally. Because of the pandemic these offices became more active to continue relations.
"Dubai Chamber represents 300,000 companies interested in investing in Mexico, but also seeks to support Mexican entrepreneurs and investors who want to come to Dubai, whether they are looking to establish themselves in that country, or to reach other parts of the region," said Hamad Buamim.
Source: EXPANSION