Dynatect arrives in Guanajuato with an investment of US$4 million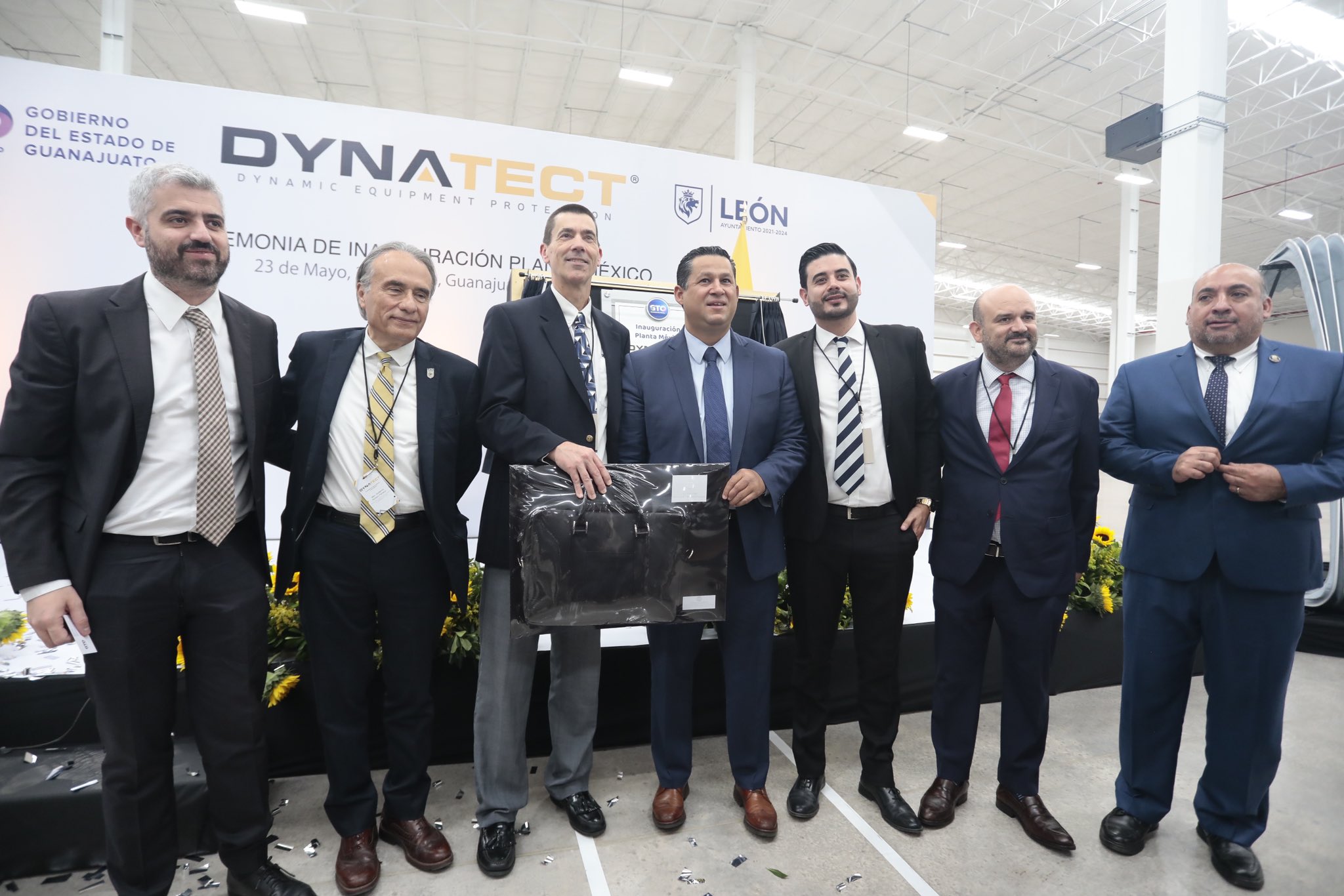 LEON, GTO – The Governor of Guanajuato, Diego Sinhue Rodríguez Vallejo, led the inauguration of the new Dynatect plant, which made an investment of US$4 million to establish itself in Mexico, generating 112 jobs in the manufacture of roll-up doors for the automotive industry.
The company, originally from New Berlin, Wisconsin, USA, will start operations in a 7,432.2 square meter facility located in the Parque Sur Industrial Park, owned by American Industries in Leon.
Dynatect Manufacturing, Inc. specializes in the design and manufacture of custom engineered solutions such as protective covers, cable carriers, hoses, mechanical motion control products and molded elastomer products.
The Leon plant will focus on two lines of business: the production of door handles for Amazon vans and the manufacture of industrial bellows used to protect hydraulic and electrical lines, known as 'accordions', which connect the different sections of urban trucks called 'tracks'.
Dynatect currently has five facilities in North America and two in Germany. Some of the company's brands include Gortite, Gortrac, Nylatrac, Rolab and Polyclutch. In addition, Dynatect is part of the Stellantis supply chain and, specifically, will be responsible for the assembly of handles and sliding doors for the new vans ordered by Amazon.
This new facility represents a significant milestone for Dynatect, whose 78-year history has evolved to eight plants on three continents. The Leon plant will strengthen Dynatect's ability to serve local customers with products manufactured in the country.