Economic reactivation will be with sanitary protocols in Sonora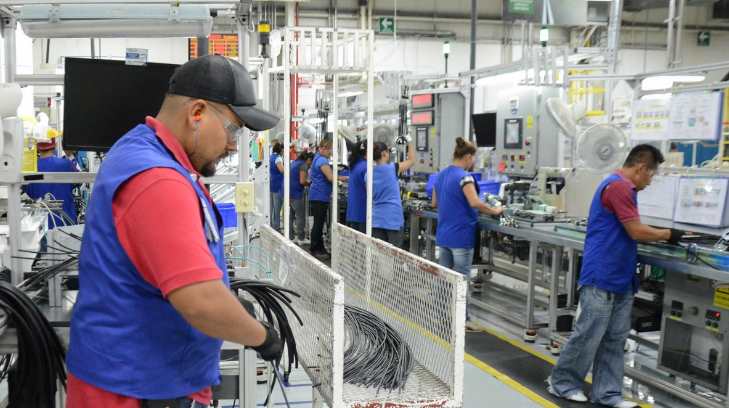 SONORA – The risk of contagion from Covid-19 remains high in Sonora, so only those sectors that the federal government reclassified as essential will resume activities, said Sonora's governor, Claudia Pavlovich Arellano.
The state governor stressed that with very strict health standards the automotive, aerospace, mining and construction industries will restart work, as established by the Federation, which has designed a traffic light by state that will allow to know not only what level of alert each entity is at, but which sectors and when they can restart activities.
The state governor stressed that the behavior of the virus has proven to be very dynamic, which is why she also instructed Health minister, Enrique Clausen Iberri, to present the people of Sonora with a table of risks in the most populated municipalities, in order to protect the inhabitants of each region.
Governor Pavlovich stressed that the only difference that the Federation has determined is that in addition to the essential activities, there are the industries previously mentioned, so the Mexican Institute of Social Security (IMSS) established strict protocols for their return and created a technological platform to register the sectors and companies that, according to the traffic light, can start activities again.
In addition, he stated that the health of the people of Sonora must be protected, which is why a series of additional regulations have been designed to reduce the risks even further.
"In Sonora, we have taken extraordinary measures to protect the workers. This is a guide already approved by the State Health Council, to build a new normality in this stage of reactivation," said Pavlovich.
In the first instance, companies that are returning to work and have more than 250 employees must test for Covid-19 in a proportion of 5% of their workforce each week.
Another measure is that employers must ensure the mandatory use of face masks on their workers, from their homes to their workplaces, during the working day and on their return.
Third, with regard to the transport of personnel, only 50% of its capacity will be allowed, while maintaining the appropriate distance.
Finally, workers with a vulnerable health condition and older adults will remain in their homes to avoid exposure to contagion.
Source: El Economista