El Crisol invests US$14.7 million in Queretaro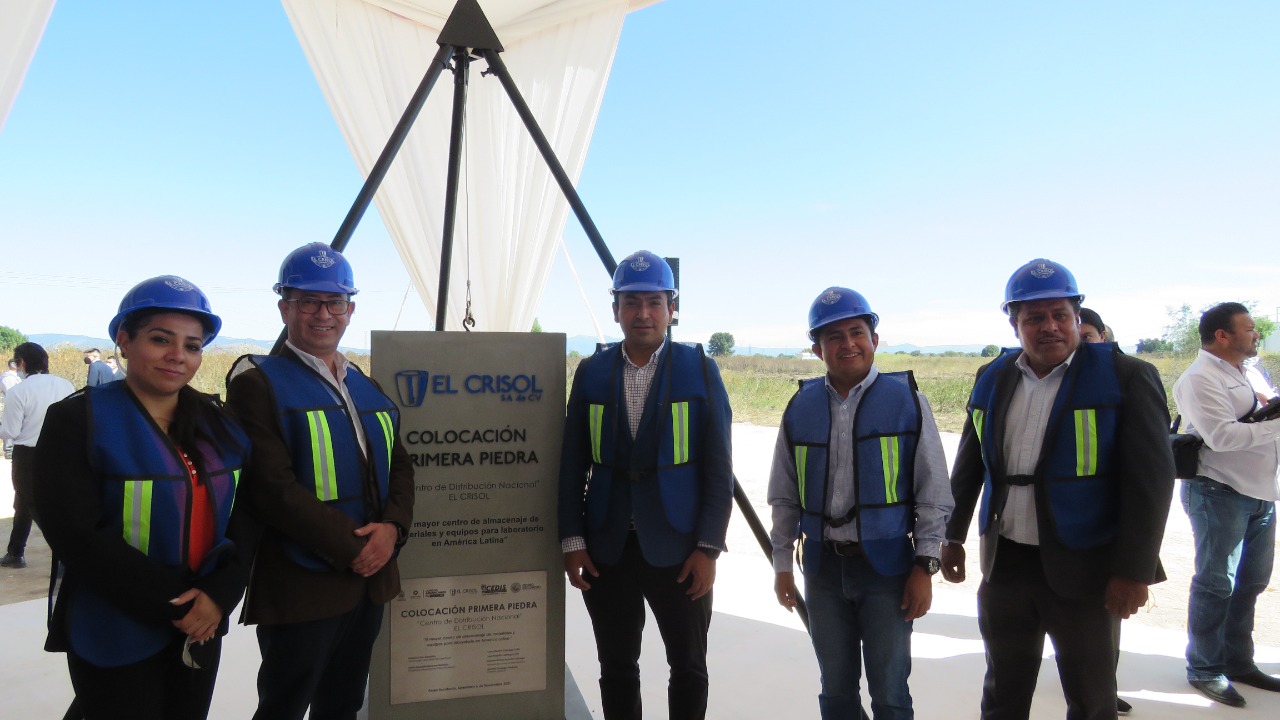 QUERETARO – El Crisol, a Mexican company that has been operating in Querétaro for 21 years, laid the first stone of its new Distribution Center (Cedis) in Pedro Escobedo. The project has an investment of more than US$14.7 million and will generate 80 direct jobs and 200 indirect jobs in the region.
The storage area will be 15,000 square meters, with a capacity of 10,000 pallets and a diversity of more than 25,290 brands, five positions for reception and exit, office areas for 80 collaborators, laboratories to offer calibration services in mass, volume and temperature.
Cedis is positioned as the largest storage and distribution center for devices, materials, equipment and biologicals for laboratories in Latin America.
"Crisol is an important part for industrial and scientific, academic and research development in Mexico, our products and services reach thousands of customers daily for the control of the products we consume", Camargo Alvarado said.
Amarildo Barcenas, president of Pedro Escobedo, commented that the municipality is an ally of the entrepreneurs and will work to provide certainty in investments and growth for the region and Queretaro.
Source: Cluster Industrial