El Paso Air Traffic Plummets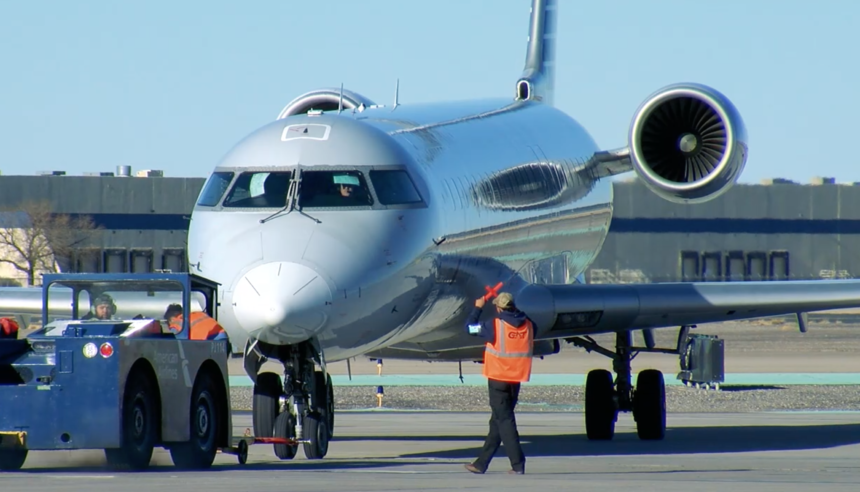 EL PASO – The COVID-19 pandemic has been reflected not only in the health and economic contingency, but also in the urban mobility of international crossings and in El Paso International Airport.
According to data from the City of El Paso, passenger traffic has decreased significantly, impacting the hotel and aviation industry as well as businesses residing at the airport.
In July, normally the busiest month of the year due to summer vacations, passenger traffic decreased by 70% compared to July 2019.
Only 100,950 passengers passed through the airport in July, according to recently published airport data.
Passenger traffic decreased by 75% since March, just when travel restrictions began as an effort to mitigate the spread of the virus.
El Paso Airport has thirteen direct flights to the cities of Phoenix, Las Vegas, San Diego, Los Angeles, Denver, Seattle, Chicago, Atlanta, Dallas, Austin, Orlando, Houston and San Antonio.
In general, the pandemic has been responsible for the 56.8% decrease in traffic from the beginning of the year to date, compared to traffic records for the same period in 2019.
The airport only had 20 daily departures from seven airlines in July, compared to 54 departures during the same month of 2019.
Low airline passenger traffic has reduced the airport's revenue by millions of dollars.
In an effort to soften the financial blow, the airfield has used most of the US$15 million in federal stimulus money this year and plans to use the last US$3 million of that money for the current fiscal year 2021.
According to authorities, although the airport remains open and operating, passengers should only travel for essential purposes.
El Paso International Airport is the entry point to East Texas, Southern New Mexico and Northern Mexico. It provides airline passenger, air cargo and general aviation services.
Source: Diario.mx