El Paso face mask maker seeks to hire 80 new workers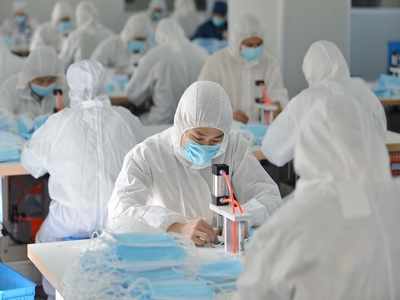 EL PASO – ReadyOne Industries in El Paso is hoping to hire 80 new employees to help them create one-of-a-kind face masks.
"We're looking to fill mainly sewing machine operating jobs you know anyone that has sewing skills on a variety of machines. That's what we're mostly looking for," said Luis Alvarez, president and CEO of ReadyOne Industries, a non-profit that employees people of all ages with or without disabilities.
"We're looking right now for over 80 employees in both of our facilities that we have," said Alvarez.
While sewing skills are a plus, ReadyOne provides training programs for those who may not have much sewing skills.
"We'll take somebody with a lot of experience and we'll take somebody with no experience what so ever. We have a weekend shift that works Friday through Sunday, nine hours a day. So for people that wanna work part-time, this would be an ideal job for them," said Alvarez.
ReadyOne employees will be helping the company make innovative face masks that can directly in-activate bacteria and viruses such as Covid-19.
"They are the best masks in the industry and they are made using Swiss technology. It's with a partnership called LivingGuard out of Switzerland and they have this fabric, this anti-bacterial anti-viral fabric. That fabric has proven to kill the Covid-19 virus, so that's what's attractive about the masks, so we're making quite a few of these," said Alvarez.
The masks have been used by local hospitals, companies and even the U.S. Army. It's not just face masks that the company is making.
"We're making masks and hospital gowns and all of those are considered essential jobs because they're for people that need to go to work," said Alvarez.
Source: Kvia