El Paso International Airport ready for return of passengers,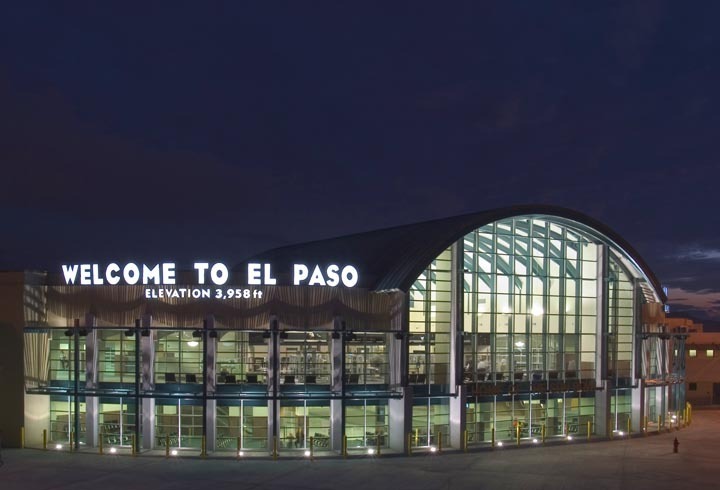 EL PASO – El Paso International Airport (EPIA) has been working diligently over the past few months by adjusting operations and incorporating new technology and systems to protect passengers, staff and industry partners from COVID-19 pandemic.
Locally, travel is still only permitted for essential purposes; however, with some businesses gradually coming back on line, EPIA wants the public to be aware that the airport is ready for when the time is right and passengers begin to fly again.
"Passengers are going to see some changes to our terminal when they begin to fly again," said Sam Rodriguez, director of Aviation.
"Rest assured that our employees and our partners are operating with everyone's safety as the number one priority. We do not take lightly our responsibility to our community to keep them safe and in doing so, we have installed a number of systems and technology to ensure that happens." he added.
Some of the key systems being implemented include Plastic Shields Installed where the public most frequently comes face-to-face with employees including ticket counters, TSA security checkpoints, gate areas, offices and concession counters.
In addition, employees are required to wear face coverings and undergo temperature checks before beginning work. FEEVR, a high-tech, rapid thermal screening system to detect individuals with an elevated temperature is currently in use at select employee locations and will be installed in most common office areas.
As well as seating will be reduced, blocked off or spaced apart throughout the terminal, with decals applied on seats to promote social distancing.
in the same way, EPIA cleaning crews are using cutting-edge disinfection solutions and products like Electrostatic Disinfectant Sprayers with an increased frequency on areas like hand rails, door handles and elevator buttons. In between through, frequent cleaning 'Disinpro Robots' will be dispatched in the terminal, utilizing proprietary light technology designed for maximum sterilization on surfaces.
Source: KFox tv