El Paso prepares to host second edition of Binational Tourism Connection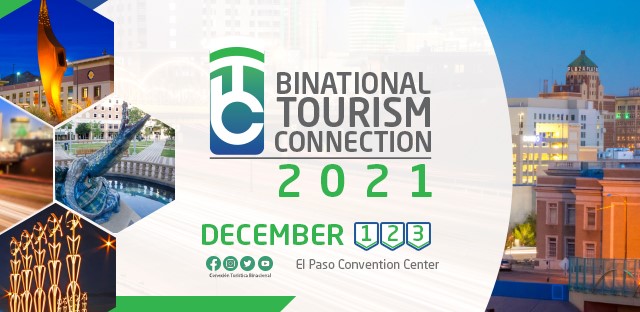 EL PASO - From December 1 to 3, El Paso, Texas will host the second edition of the Binational Tourism Connection event, with the intention of promoting and boosting business in the tourism sector.
El Paso City Council informed that the event seeks to promote the creation and consolidation of binational tourism products, innovating a platform to link and boost business between destinations, helping tour operators and other tourism stakeholders with promotion along the U.S.-Mexico border.
It was also noted that El Paso, New Mexico and Chihuahua are part of the largest international metropolitan complex in the world and seamlessly blend cultures and traditions.
The Binational Tourism Connection brings together the social sectors of the 10 border states of northern Mexico and the southern United States; the event will be held from December 1 to 3 at the Convention Center of the Texan city.
It was also informed that the binational event includes an expo, conferences and business opportunities (b2b- networking).
The first edition of the event was held in early 2020 at Chihuahua Convention Center, with the intention of boosting the economy of the border region, where an estimated 15 million people live.
During the convention, exhibitors, speakers, visitors, allied organizations, buyers, governments, sponsors, clusters and schools from California, Arizona, New Mexico, Texas, Baja California, Sonora, Chihuahua, Coahuila, Nuevo Leon and Tamaulipas are expected to participate in order to articulate strategies and promote sustainable projects.
The Binational Tourism Connection is the most important tourism convention in the north of the country, as it unites the efforts of 44 municipalities and 22 counties, focused on promoting the natural beauty of the region.
Source: MEXICO-NOW Staff