El Paso presented its "Welcome Back" campaign in Chihuahua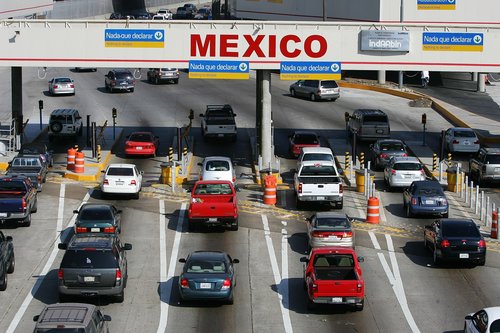 EL PASO – After the border reopening for non-essential travel, Visit El Paso presented its "Welcome Back" campaign in Chihuahua city, where some of the strategies that Texas is implementing to welcome the Mexican community were revealed.
The director of Tourism of El Paso, explained that after almost 20 months of not having tourist activity due to land restrictions due to the Covid-19 pandemic, hotel occupancy was one of the most affected, however, within days having removed the locks for non-essential travel, the capacity in the lodging centers is at 85%.
The foregoing, due to the phenomenon of Central American migration, which made it necessary to maintain a greater presence of immigration officials to attend to the situation, who have occupied most of the almost 10,000 rooms that the city has.
Castro pointed out that the most critical moments for the El Paso community were recorded during the months of October and November of last year, however, she assured that currently, there is no difficulty in receiving tourists and visitors.
Within the exhibition held in Chihuahua, it was announced that an intense campaign has been prepared to attract tourism, highlighting that a significant investment has been allocated to remodel downtown El Paso, where two luxury hotels have opened in the area. , as well as the Outlet Shoppers Mall, which expects a large influx of Mexican shoppers during the season.
Although so far, the influx of people on international bridges has not reached the expected levels, it is expected that during the next few weeks and part of December, the number of visitors to El Paso will increase considerably.
According to data from the Chihuahua Border Bridges Trust, it is expected that after the reopening of international crossings for non-essential travel, the influx in them will increase by up to 20%.
Castro commented that one of the requirements to enter El Paso is to show that they are vaccinated against Covid-19, however, those under 18 years of age who do not have immunization, may enter if their parents are, even invited to teens and children can be vaccinated in the Texas city as they are not required to be US citizens.
Source: MEXICO-NOW Staff