Electricity Reform might jeopardize investments in Nuevo León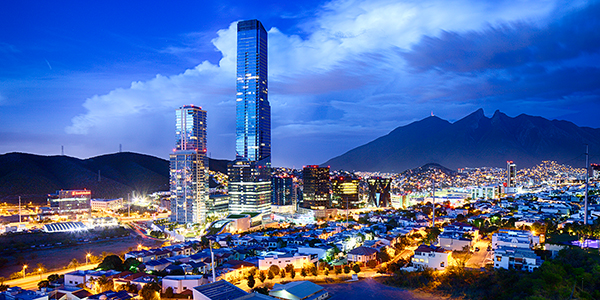 NUEVO LEON – Last year, the clean energy projects in Nuevo León had four parks in operation and three in process, with an investment of US $ 1.8 billion, and the generation of 15,000 jobs, announced Governor Jaime Rodríguez Calderón.
However, he added, the preferential initiative that the president sent to Congress to modify the Electricity Industry Law will cancel the certainty of future investments in the energy sector. On this, specialists agree.
"This law says that there will be preference for the Federal Electricity Commission (CFE). Now, some feel unprotected because they are ordering them to dispatch the power plants based on the CFE's preference, while the law is very clear that we have to operate them based on efficiency," said the president of the Nuevo León Energy Cluster, César Cadena Cadena.
He explained that this gives them the power to decide what is good for CFE. However, there are many private plants that deliver all the energy to CFE.
Unlike the United States, where plants are opened to be offered directly to the market, in Mexico none are under those rules. This was explained by the leader at a meeting about the energy reform, which was convened by the Cluster.
For his part, Jorge Arrambide Montemayor, partner of the Santos Elizondo law firm, indicated that the initiative will be discussed in 30 days in Congress, and that the explanatory memorandum in transitory articles 3 and 4 gives permission to the Energy Regulatory Commission (CRE) to revoke the legacy permits.
Arrambide added that in Article 3, on new coverage contracts, free competition is eliminated, since the permits will depend on the planning criteria of the Ministry of Energy (Sener).
"Article 101 is the complicated one, since it talks about economic efficiency for the dispatch, where they give the Energy Control Center (Cenace) the opportunity to implement the priority list," said Arrambide.
"This is in violation of the principle of retroactivity in the law and in treaties, such as the Comprehensive and Progressive Agreement for Trans-Pacific Partnership (CTTP), as well as the Treaty between Mexico, the United States, and Canada (USMCA)," he said.
The most affected, said Gerardo Prado Hernández, a partner at the Sánchez Devanny consulting firm, will be independent producers, because CFE is ordered to determine if they are viable, and those who have already made investments will be affected.
Source: El Economista