Electronic manufacturing services provider Key Tronic announces quarterly results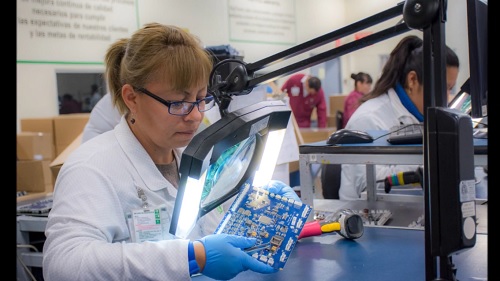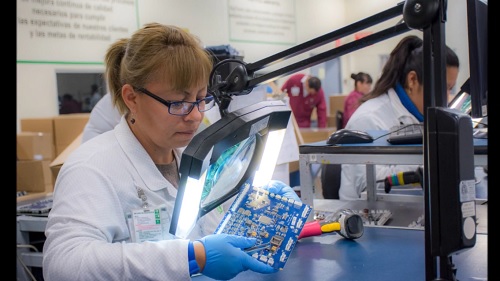 Electronic manufacturing services (EMS) provider Key Tronic Corporation announced its results for the quarter ended October 1, 2016.
For the first quarter of fiscal year 2017, Key Tronic reported total revenue of US$ 117.1 million, compared to US $126.2 million in the same period of fiscal year 2016. Net income for the first quarter of fiscal year 2017 was US$ 1.8 million or US$ 0.16 per share, compared to US$ 0.8 million or US$ 0.07 per share for the first quarter of fiscal year 2016.
"While we saw a slight slowdown in demand from several customers during the first quarter of fiscal year 2017, new programs continue to ramp and we are excited about our customer diversification and future prospects," said Craig Gates, President and Chief Executive Officer in a press relase. "We saw year-over-year improvements in margins as we continue to replace the high risk revenue that was associated with the longstanding customer discussed in previous quarters. We have now fully exited that relationship."
"We continue to see a robust pipeline of potential new business and won new programs during the first quarter involving transportation logistics, medical and personal safety products. We are also encouraged by the strong prospects for new business involving our USA plants that we acquired in the Ayrshire acquisition. In coming periods we expect to see revenue growth in our USA plants as we complete their integration in the latter half of fiscal 2017. We plan to continue to invest in expanding our SMT, sheet metal and plastic molding capabilities while continuing to decrease our inventory levels to be more in line with revenues."
Business Outlook
For the second quarter of fiscal year 2017, the Company expects to report revenue in the range of $115 million to $120 million, and earnings in the range of US$ 0.13 to US$ 0.18 per diluted share. These expected results assume an effective tax rate of 25%.
About Key Tronic Corporation
Key Tronic is a leading contract manufacturer offering value-added design and manufacturing services from its facilities in the United States, Mexico and China. The company owns 8 plants in Ciudad Juarez.
For more about Key Tronic mexican facilities check out the video below:
MexicoNow
Related News
– Standard Motor Products to close plant in Nogales, shift production to Reynosa