Elementia invests US$25 million in Yucatán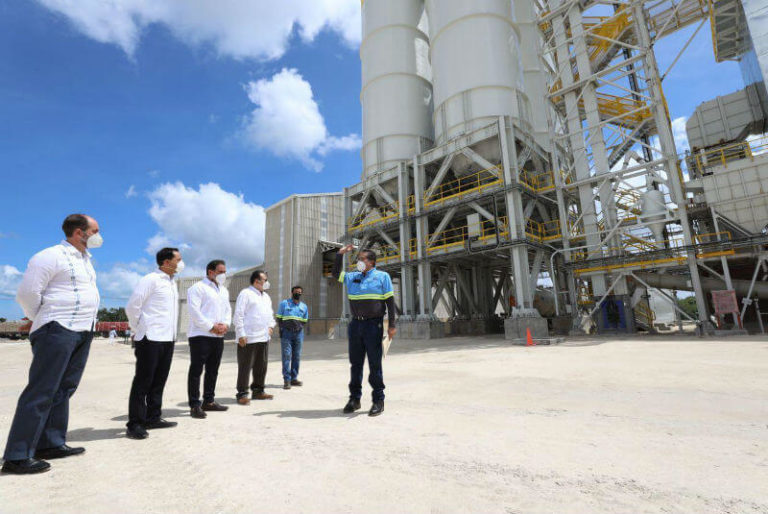 MÉRIDA – This Friday afternoon, Governor Mauricio Vila Dosal inaugurated the Progreso Plant of Cementos Fortaleza, owned by Elementia, which for its construction and operation creates 450 direct and indirect jobs.
Together with the CEO of Elementia, Jaime Rocha Font, Vila Dosal led the opening of the new cement production plant which, with an investment of US$25 million is an example of the consolidation of private investments in the state.
The governor thanked the company for betting on Yucatan and investing in this plant, which "begins operations at a time when it is necessary to give greater impulse to the local economy and gives the example of joint work for the recovery of the entity."
This new plant, located on the Mérida-Progreso highway, has a production capacity of up to 250,000 tons of cement per year, but with an operation that will have a minimum environmental impact thanks to the use of high-tech equipment without consuming water and low energy consumption.
The location of the plant was strategically thought out, since clinker, a material that arises in the first stage of cement manufacturing, will be received in the Altura de Progreso Port in up to 40-tons ships.
There, the transformation process from clinker to cement takes place, as well as bagging, palletizing and bulk dispatch. Due to the way this operates, there will be no impact on the environment, specifically on the subsoil and the water table, since no excavation or extraction will be required; state-of-the-art equipment, such as a vertical grinding system with 1,250 kilowatt motor will be used, which will allow a production capacity of 250,000 tons of cement.
With the entry into operations of this plant, the peninsula market will be served, impacting the economic spill of this area of ​​the State.
Source: Sipse.com