ELRAD Electronics Mexico inaugurates plant in Guanajuato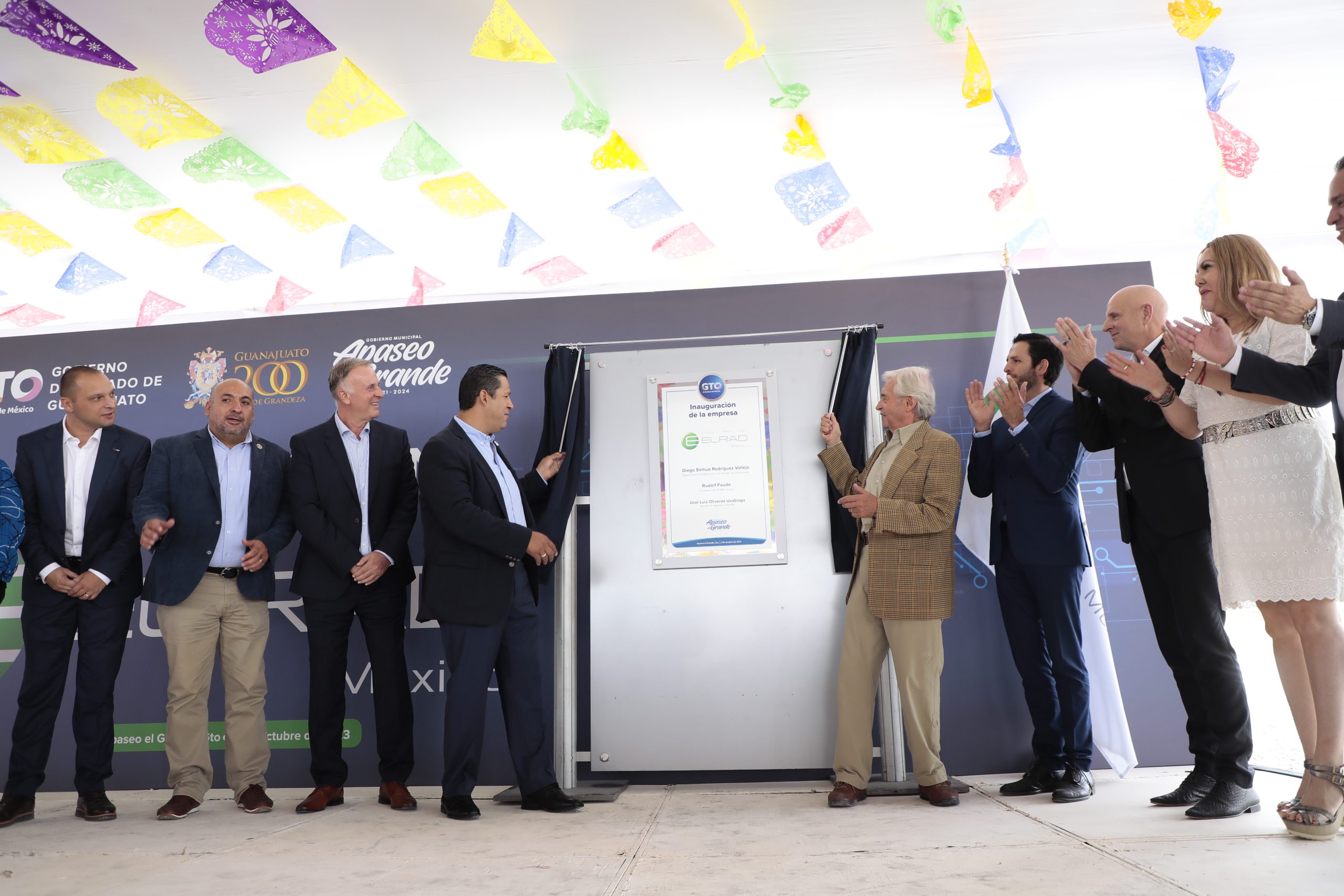 GUANAJUATO - ELRAD Electronics Mexico inaugurated its new plant in the Amistad Industrial Park, Apaseo El Grande, Guanajuato, which focuses on the manufacture of PCB assemblies for all types of electronic industries.
Said space was already in operations since 2019, but it was not until this week that the company's directors in conjunction with the authorities held the unveiling of the official plaque of the industrial complex.
"Every time a company comes to Guanajuato, we feel more and more proud. And that is because its investors trust in our state and trust in the most important thing we have, which is our human capital," said Diego Sinhue Rodríguez Vallejo, governor of the state.
The company has taken its success to different continents: Europe, Asia and the Americas. In the case of Mexico, its customers include companies such as Stihl, Bosch and BMZ, which has benefited the electronics industry supply chain.
Likewise, with the large-scale production of PCB assemblies, they have boosted this sector in the region. Upon their arrival in the state, they committed an investment of US$8 million; however, to date they have invested US$12.5 million in their operations.
In this regard, Diego Sinhue Rodríguez Vallejo highlighted that in the last five years 129 corporations have arrived in the state, representing an investment of US$6.4 billion and more than 49,000 jobs.
In this way, Guanajuato has positioned itself as one of the best investment destinations in Mexico.