Employed personnel in the Mexican manufacturing industry fell 4.7%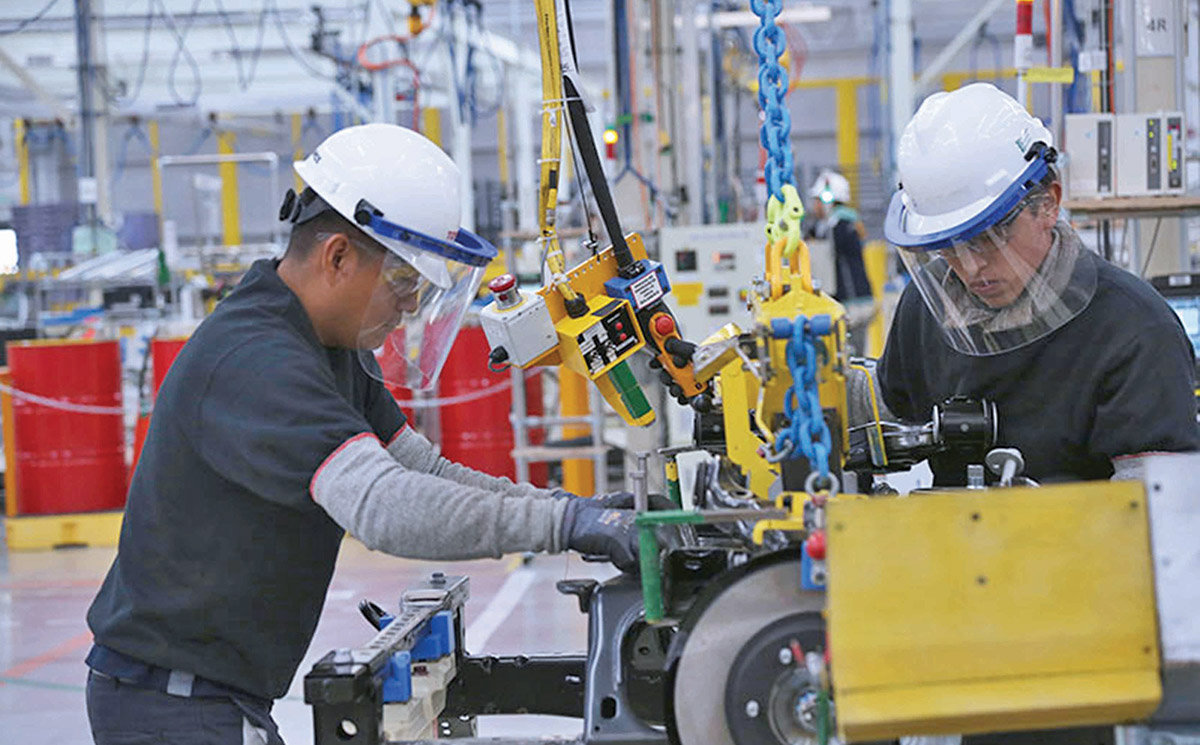 MEXICO – Personnel employed in the manufacturing industry registered a 4.7% annual decline in July, the National Institute of Statistics and Geography (INEGI) reported; representing the sector's smallest drop since April, when it fell 4.04%.
According to the Monthly Survey of the Manufacturing Industry (EMIM), this indicator accumulates eleven months in negative terms, in its annual comparison.
By type of hiring, the category of workers decreased 5% per year, which represented reducing its losses compared to previous months.
Employee contracts fell 3.8% from the same period last year, the worst drop since November 2009, when these fell 3.9%.
In the seventh month of this year, the hours worked were lower by 9%, which represented its eleventh consecutive month with falls.
The greatest decrease in hours worked was observed in companies related to textile inputs and textile finishing with 32.3%; tanning and finishing of leather and fur and manufacturing of leather products, which registered a 33.5% decrease and manufacture of clothing, which registered a 27.9% decrease.
On the other hand, real average wages in manufacturing industries showed an annual rise of 0.9% in July, which was the highest increase since February, when it rose 1.7%.
Disaggregated, wages paid to workers rose 0.9%, social benefits climbed 1.1% and wages paid to employees fell 0.3%, according to data from Inegi.
In the institute's report it was observed that 18 of the 21 manufacturing industries installed in the country reported decreases in their employed personnel.
The largest "cuts" were observed in the specialized garment manufacturing industries at 14.6%; 18.4% tanning and finishing of leather and fur; textile inputs and textile finishing in 14.5% and garment manufacturing 14.6%.
On a monthly basis, employment in the manufacturing industry showed a rise of 0.9% in July. Hours worked increased 7.4% and average real wages paid, rose 2.4%.
Source: El Financiero