Engineer from Guadalajara will be the first Mexican woman to travel into space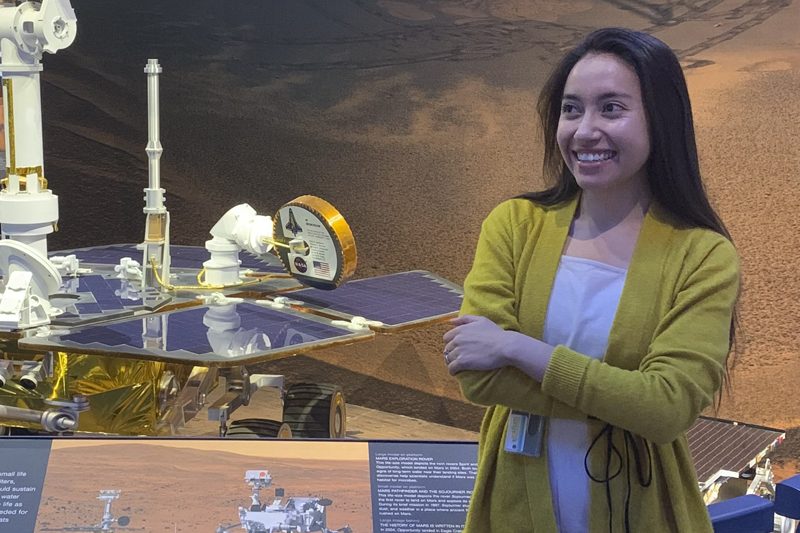 MEXICO – Space For Humanity (S4H), a non-profit organization, announced that its selection committee chose Katya Echazarreta to become the organization's first citizen astronaut ambassador.
In addition, Katya will become the first Mexican-born woman to fly into space when she flies aboard Blue Origin's NS-21 flight.
Katya, an electrical and computer engineer and online science educator, was selected from more than 7,000 applicants from over 100 countries to fly on the New Shepard spacecraft and experience the cognitive shift of the Overview Effect, when someone views Earth from space.
At only 26 years old, Katya is a role model in the STEM community. As a Mexican engineer working in the space industry, she is not only passionate about electrical engineering, but also about supporting other women who have high aspirations but may be deterred in a male-dominated industry.
Katya graduated from UCLA with a bachelor of science degree in electrical engineering and is completing her master of science degree in electrical engineering and computer science at Johns Hopkins University.
She worked as an electrical engineer on five NASA missions, including the Perseverance Rover and Europa Clipper missions. She is also currently co-hosting the YouTube series 'Netflix IRL' and 'Electric Kat' on the CBS show 'Mission Unstoppable' while working on writing her first book.
Katya was born in Guadalajara, Mexico, moved to the U.S. at age seven and was separated from her family for five years during the immigration process.
Source: A21