Estafeta receives 100% electric vehicle fleet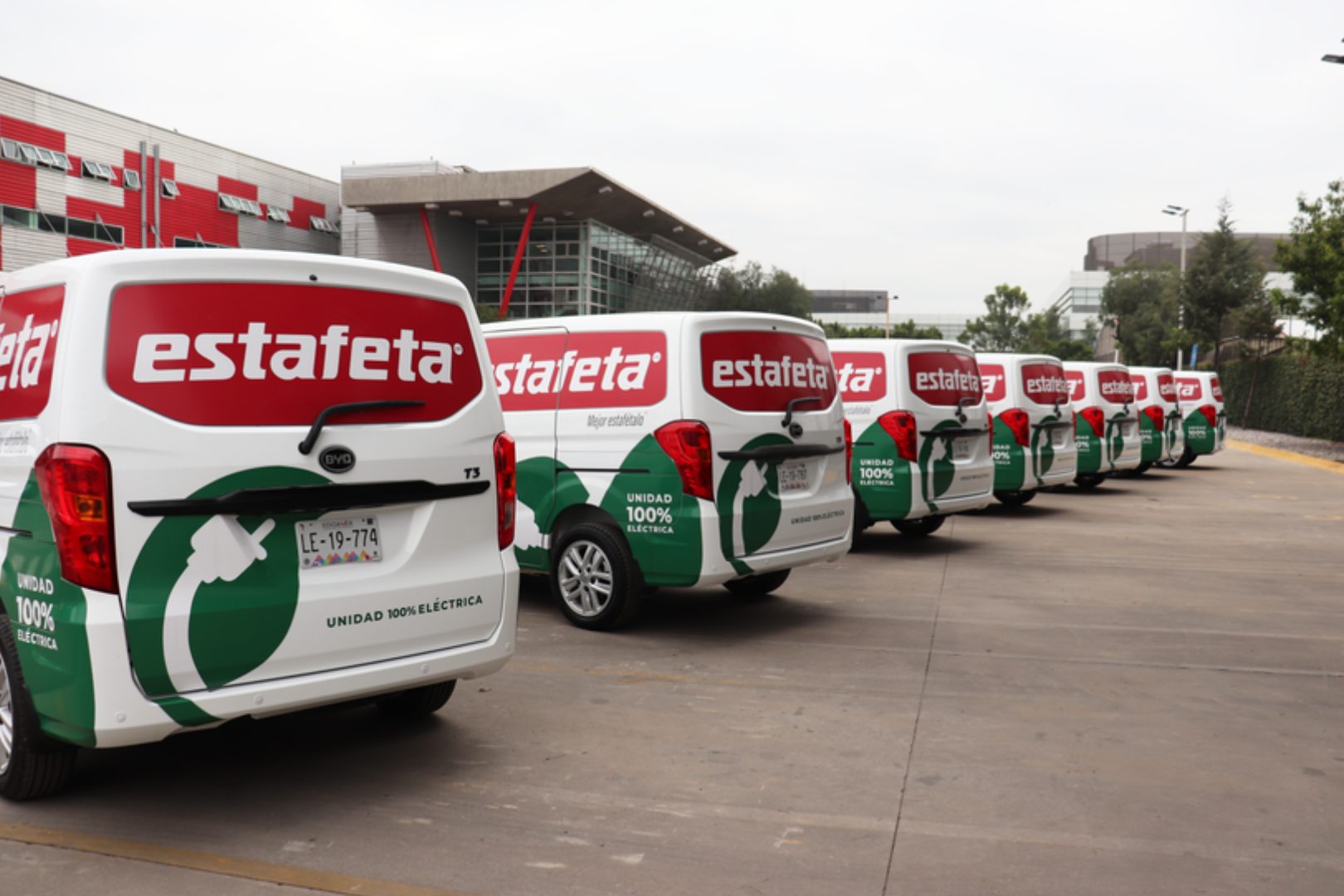 MEXICO CITY – Estafeta received its first fleet of ten 100% electric last-mile vehicles at its Logistics Center in Mexico City. This achievement is another step forward in the transition to electromobility in the country, contributing to the reduction of the transportation sector's carbon footprint.
The company invested US$2 million to receive these first units, which will reach a total of 35 vehicles by the end of 2022. Element Fleet Management, in alliance with Electric Mobility Trucks (EMT) and Build Your Dreams (BYD), identified Estafeta's specific needs to deliver this fleet of BYD T3 Cargo Van models.
This model has advanced technology in its lithium iron phosphate batteries that guarantees a range of 300 kilometers (km) NEDC (New European Driving Cycle) on a single charge, making the T3 a more efficient, economical and environmentally friendly vehicle. In addition, it has the longest warranty in the market on high-power battery at 8 years / 500,000 kms.
The consolidation of this project was achieved thanks to Arc By Element, the service integrator for fleet electrification projects in Mexico. Element offers a holistic solution, including initial analysis support, planning, energy and infrastructure solutions to reduce costs, procurement, financing, maintenance and support all the way through to after-sales.
"We are proud to accompany our customers in the transition of their fleets to electromobility. The trust they place in us indicates that we are doing a good job in contributing to their productivity and advancing their sustainability strategies," added Manuel Tamayo Rotzinger, CEO of Element Fleet Management in Mexico.
The benefits of integrating electric models are significant: it is estimated that the cost per kilometer traveled is up to 80% lower than with gasoline and maintenance savings are approximately 60% compared to an internal combustion vehicle.