Exports in Juarez face obstacles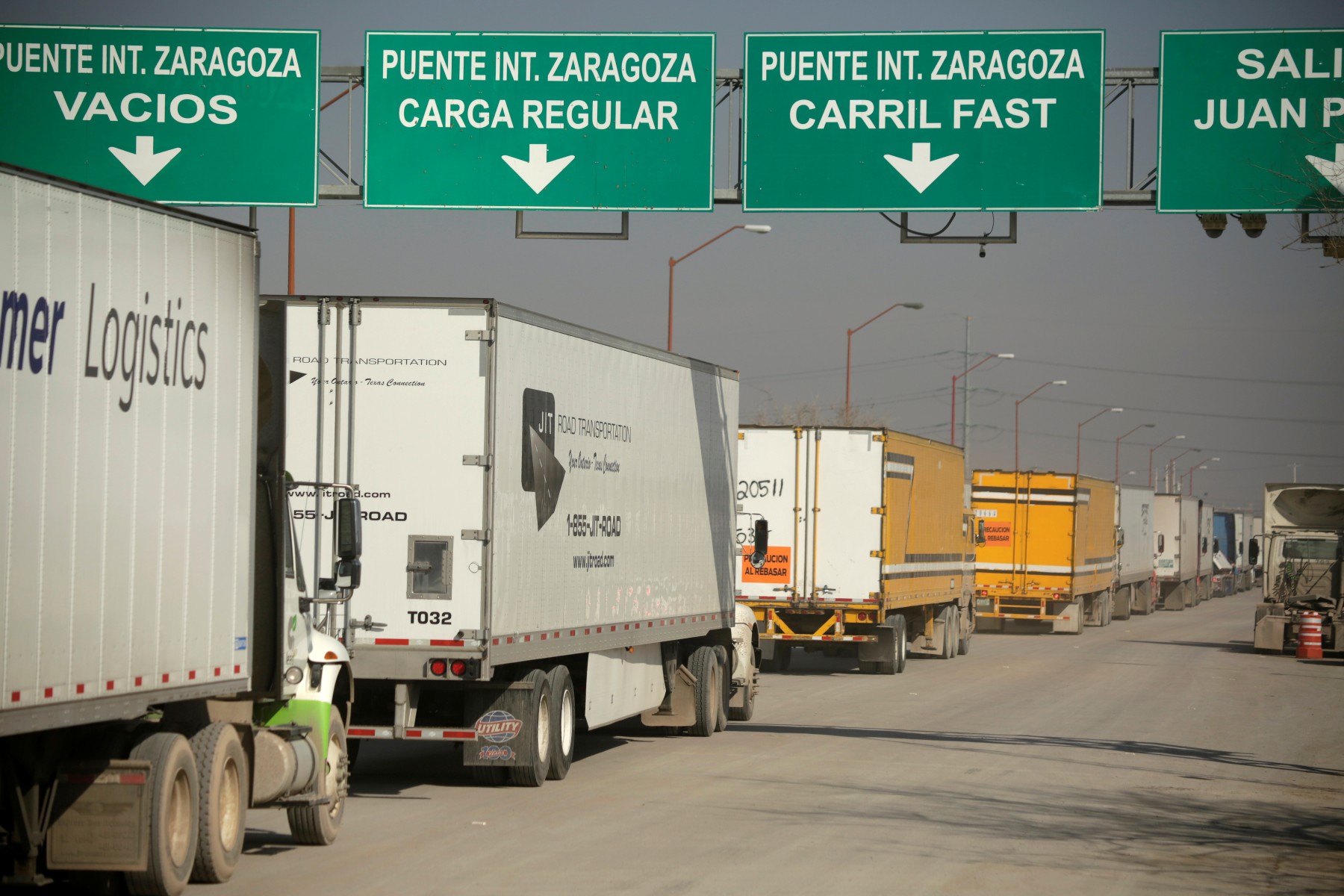 JUAREZ – Although Mexico is the United States' main trading partner, the treatment it receives at international bridges for the export of goods is not the friendliest, said Manuel Sotelo, president of the Association of Transporters.
He said that the obstacles that the U.S. is putting in the way of exports, with up to eight hours of lines, are slowing down the economic recovery of Ciudad Juarez, since it is a matter of merchandise sent by the maquiladora industry, the main engine of the city.
"We've seen a different attitude on the part of American customs in the last four weeks. We don't know what happened, because there is no increase in the number of operations, we just see that with the same number of employees they are doing the slowest work in crossing goods," he said.
The delay in the times to export goods has caused stranded loads and kilometric lines along the Boulevard Juan Pablo II, crossing with Francisco Villarreal Torres.
He added that although U.S. Customs has been questioned about the delays, they respond that all the checkpoints are open, so there are no restrictions for goods, although a prolongation in the reviews has been observed.
This is despite the fact that the industry is not yet working at 100% capacity due to the limitations of the pandemic.
During 2019 Ciudad Juarez broke a record in exports to the United States by land, accumulating US$66.7 billion during this year.
However, during the first half of 2020, more than US$5.6 billion in goods were not exported due to the effects of the COVID-19 pandemic on the maquiladora industry.
From January to June 2019, US$32.5 billion in merchandise crossed this border, while in the same period of this year the figure barely reached US$26.9 billion, which represents a drop of 17.17%.
In addition, Mexico consolidated its position as the United States' leading partner in product trade during the first quarter of 2020, with a joint participation of 15.3% in import and export flows.
Source: Diario.mx