Exports reach record levels in March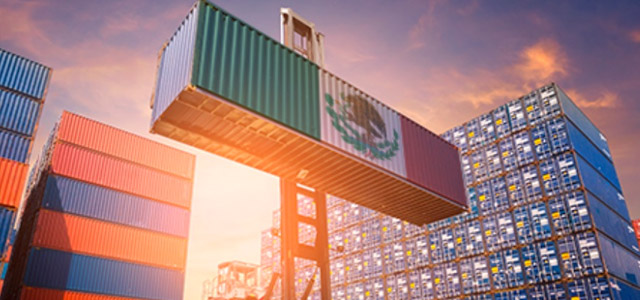 MEXICO – Mexican merchandise exports registered a historic high in March, driven by manufacturing shipments, which continues to be one of the country's main growth drivers.
Shipments abroad registered a 20.9% increase at an annual rate at the end of the first quarter of this year, totaling US$52 billion, accumulating thirteen months of increases.
Furthermore, this result comes after an increase of 27.8% in February and 3.8% in January.
However, analysts warn that trade flows will moderate in the future, mainly due to global factors, such as the war in Ukraine, the confinements in China to contain COVID-19 contagions, and a lower dynamism in the US economy.
Internally, oil exports were US$3.5 billion, an increase of 67.6% at annual rate, their highest variation since November of last year, the highest figure in seven and a half years, since September 2014, boosted by the rebound in crude oil prices.
"It is good news in terms of external demand, it seems that at least as of March we have no disruptions in trade in Mexico," explained Cristina Morales, director of investment and analysis at Valmex.
She explained that the strong increase in the prices of raw materials, the greater economic reopening, as well as a slight improvement in supply chains and a practically generalized decrease in the number of cases of omicron at a global level were favorable.
Non-oil exports were up 18.4% to US$48.4 billion, a decrease compared to February.
Manufacturing shipments totaled US$45.2 billion, which represents an increase of 19.9% with respect to the same period last year.
Automotive sector sales rose by 18.9%, making two months with growth, while non-automotive sales were higher by 20.4%.
Source: El Financiero