FAMEX 2021 will be held at the Santa Lucia base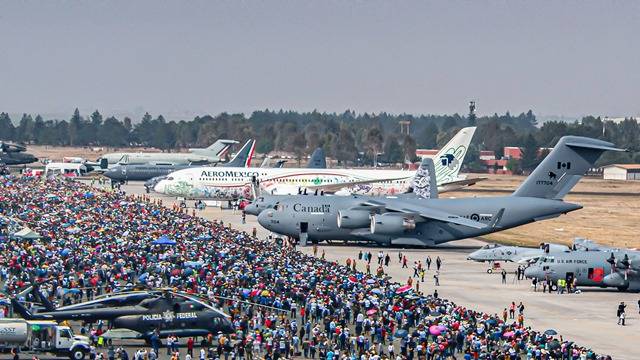 STATE OF MEXICO – After the Government of Queretaro announced the suspension, for the second time, of the Aerospace Fair Mexico (FAMEX), at the Intercontinental Airport of Queretaro, the Ministry of National Defense (Sedena) said that the event would be held at the Military Air Base No.1 in Santa Lucia, State of Mexico.
FAMEX 2021 will maintain its scheduled dates, from September 22 to 25 of this year and, in a letter sent to exhibitors, Cesar Tapia Jimenez, president of the fair said that the event will offer the necessary conditions to create an ideal scenario to boost the national and international aerospace industry.
It is worth mentioning that the Mexican Federation of the Aerospace Industry (FEMIA) said it will support Sedena in continuing to position FAMEX as the most important fair in Latin America.
The first three editions of FAMEX, held in 2015, 2017 and 2019, were held at the Santa Lucia Military Base. However, due to the construction of the Felipe Ángeles International Airport, the Sedena changed the venue to Querétaro, now with the government's decision, FAMEX returns to the State of Mexico.
The United States will be the guest country at FAMEX 2021, thanks to its aeronautical potential that covers 49% of the global industry, while Mexico is the sixth largest supplier of this country, so the fair will strengthen ties between the two nations.
Source: Cluster Industrial