FAMEX 2023 meets expectations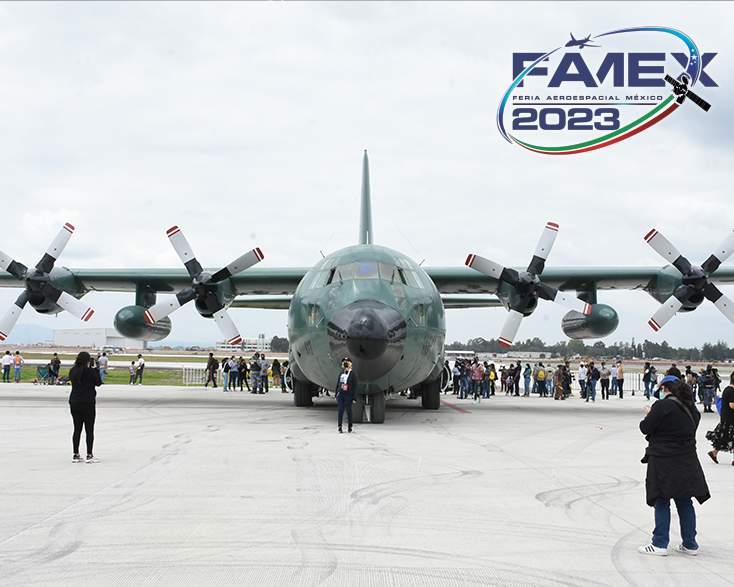 MEXICO – The Mexican Aerospace Fair, FAMEX 2023, met the expectations, said General Javier Sandoval Dueñas, president of the Committee of this Fair.
"Our goal was to exceed all the rates we had reached in 2019, before the pandemic and, I can pleasantly say, that the number of exhibitors was exceeded as we took 700 between companies and universities," he assured.
He indicated that even the expectations of visitors were exceeded, since it was estimated to receive around 10,000 visitors per day and only on the first day the entrance was of 18,000 specialized visitors, while on the second day (Thursday) there were 15,000 attendees and this figure was replicated on Friday.
Likewise, on Saturday, the day of the air show, according to data from the Ministry of National Defense (Sedena), the number of visitors was also of 15 000 people.
In an interview with A21, the general said that strengthening the business area such as academia was one of his priorities.
"We have had an influx of young university students from all careers related to engineering in the aerospace sector, which fills us with great pride, because for Famex, strengthening both the business and academic areas is one of our priorities," he said.
He highlighted the enthusiasm, as well as the number of visitors who attended these three days of exhibitions and business in the fifth edition of Famex.
Sandoval Dueñas commented that the expectation of countries visiting the Fair was also exceeded, since guests from 50 countries were received, including companies, universities and diplomatic and military members.
The total number of business meetings will be announced in the next few days; furthermore, he said, Famex will be held again in April 2025 at the Santa Lucia military base.