FANUC starts operations in Aguascalientes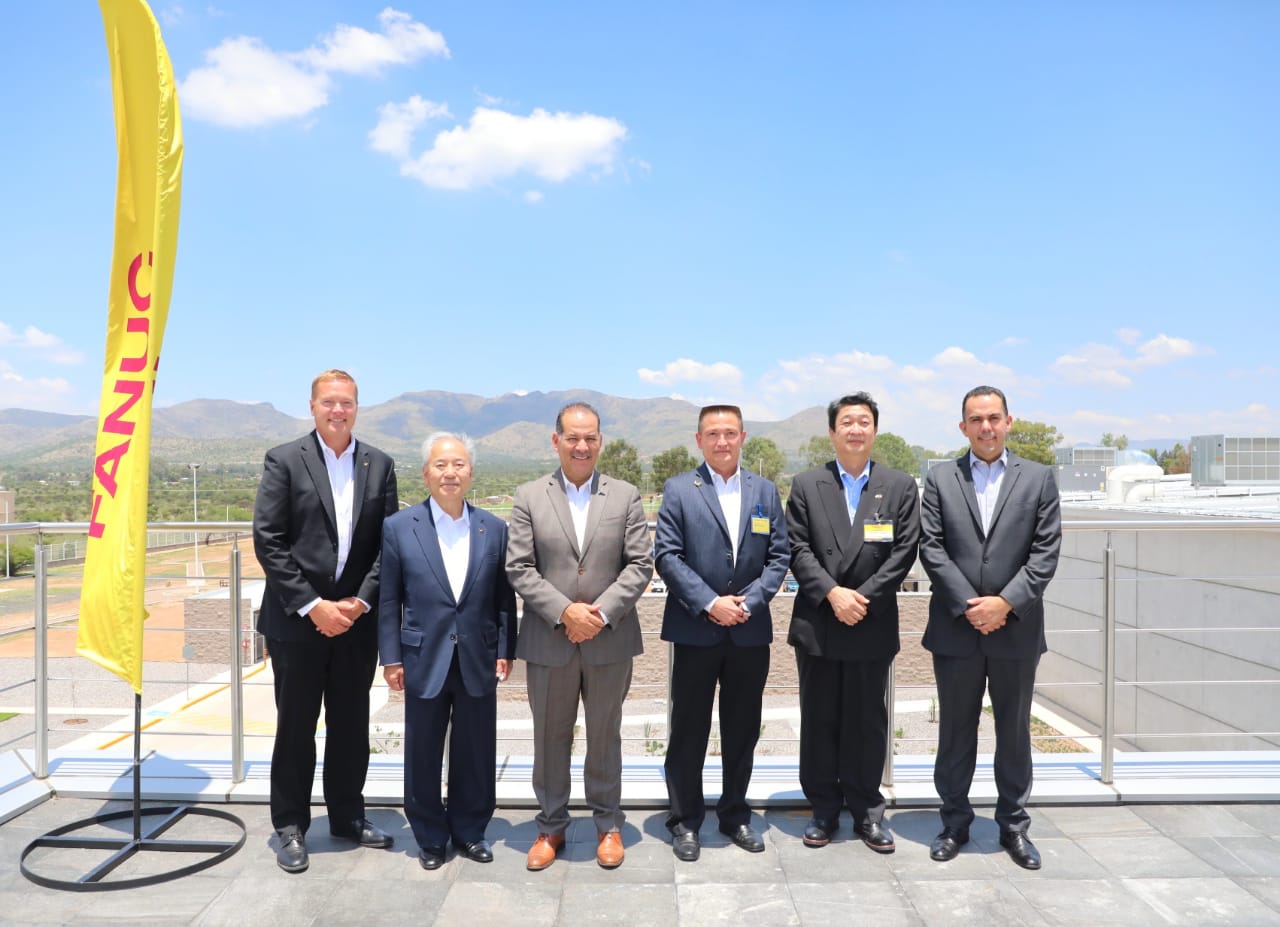 AGUASCALIENTES – With an investment of US$13 million, FANUC started operations at its new robotics and automation headquarters in the State of Aguascalientes. The new facilities have an operational area of more than 10 thousand square meters.
The new plant includes offices, manufacturing hall and warehouses. The first stone was laid in April 2021 and now, after almost 15 months, the 60,000 square meter site is ready for this international company to expand its market and productivity.
"We are expanding to provide better service to our customer base of automotive, aerospace, consumer goods and other manufacturers in Mexico and Latin America looking for automation solutions," commented Mike Cicco, President and CEO of FANUC America.
For his part, the governor of Aguascalientes, Martin Orozco Sandoval, thanked the Japanese businessmen for once again placing their trust in Aguascalientes and investing US$13 million in the engineering talent and highly qualified human capital of the state.
Orozco Sandoval emphasized that FANUC and Aguascalientes share the vision of diversifying to grow and transcend new frontiers, assuring that the talent of the people of Aguascalientes is ready to respond to this demand and collaborate with this Japanese firm in the development of robotic innovations that raise the competitiveness of the different productive sectors.
It is worth mentioning that FANUC is a pioneer in industrial automation, with presence in more than 100 countries and more than 25 million products installed and in operation that allow improving the manufacturing processes of companies in multiple sectors, among which the food and industrial sectors stand out.