FDA revisits food safety with Mexican papaya industry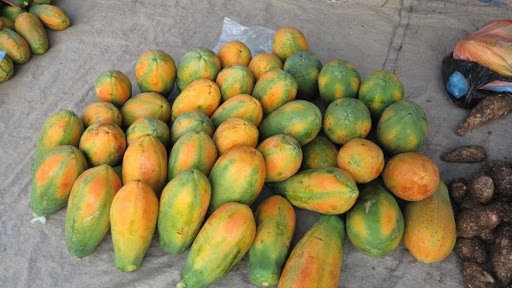 TEXAS – The Food and Drug Administration has issued a second notice to the importance of food safety measures to the Mexican papaya industry.
"During this pandemic it is more important than ever that we all work together to provide consumers with a safe and abundant food supply," according to FDA announcement, which follows a call to action from the agency to the papaya industry in 2019.
"We are committed to continuing our work with the papaya industry and our regulatory partners in Mexico, which is the largest supplier of papayas to U.S. consumers," said the document.
The FDA focused on a new best practices protocol, a process undertaken by U.S. and Mexican entities.
SENASICA, the National Health Service, Food Safety and Food Quality, recently published an action plan concerning papayas and the United Fresh Produce Association and Texas International Produce Association published the first edition of the "Food Safety Best Practices Guide for the Growing & Handling of Mexican Papaya."
The FDA's August 2019 letter came after eight outbreaks and almost 500 illnesses and two deaths since 2011.
"These plans contain important new measures that industry can take to minimize the risk of contamination," according to the industry. "With the 2020 growing season upon us, we are reaching out again to stress the importance of following the latest best practices and proactively working to keep papayas free of contamination."
"This letter from the FDA is a reminder that as an industry, we have to remain vigilant in both being aware of potential risks while at the same time actively working to mitigate as many of those risks as possible," said Dante Galeazzi, Texas International Produce Association president.
The Texas group and ProExport Papaya, a Mexican organization promoting papayas, are providing online training on the protocols in the new guide.
Source: The Packer