FEMIA Eager to Strengthen the Aerospace Supply Chain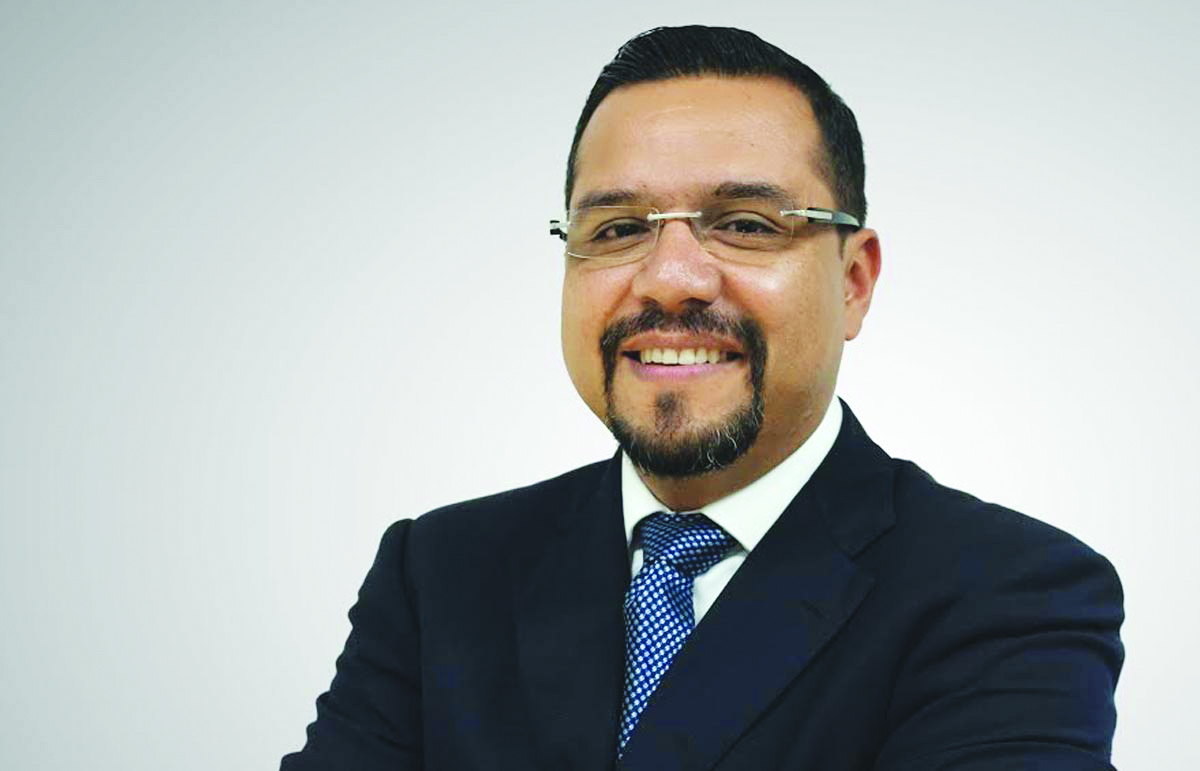 Warning
: foreach() argument must be of type array|object, bool given in
/home/mexiconow/public_html/sites/mexiconow/wp-content/themes/mexiconowwpnew/single.php
on line
253
Mexico is consolidating as a key player for the global aerospace industry. The country is moving on from manufacturing pieces to sub-assemblies to Maintenance, Repair, and Overhaul (MRO), and even Research and Development (R&D).
Carlos Robles, president of the Mexican Council of Aerospace Industries (FEMIA), believes strengthening the supply chain is a must to increase the activity in aerospace as well as to attract new companies and operations. He shared with MexicoNOW the insights of the aerospace industry in Mexico.
MEXICONOW: How did aerospace companies in Mexico perform in 2017?
CARLOS ROBLES: In 2017, the sector had exports of US$7.65 billion, which represented an increase of 6.8% over 2016. The headcount of workers was approaching 60,000 at the close of last year in 330 industrial plants.
How does FEMIA create alliances and address the needs of the sector?
The sector and all its members are growing. Safran, Bombardier, and other big players are expanding their plants and diversifying their operations. Many aerospace companies in Mexico began with simple processes. Now, they have diversified and created complex assembly lines with which they can export to their countries.
In the last decade, FEMIA has built credibility with companies and government. Mexico is going to become a key player in the industry. We must align our strengths to attract more investment and direct it to the sector's top needs.
What are the challenges Mexico is facing for the aerospace industry?
Right now, our biggest challenge – despite the political environment – is developing the supply chain.
One of our advantages in this environment is that our industry is diversified. We export to other countries rather than just the U.S. As a result, we are less vulnerable.
We continue working on projects, moving forward and what happens globally is something that we will have to adjust at the time, depending on what the new policy is, but it is not in our hands and what is in our control is what we should be working on.
Now, our focus is to keep developing the supply-chain.
How is FEMIA helping companies strengthen the supply chain?
Two years ago, we started a program with the Mexican Federal Government to promote new suppliers in Mexico. We have already done a lot of "tie them up", as we call it. This program works for companies already doing business in Mexico and want to expand their operations, or companies willing to come to Mexico and try to have processes, products, or services that other aerospace companies request.
We are trying to do those tie-ups. Right now, we have a potential of US$450 million after 18 months of launching this program. That is basically our biggest focus, or challenge.
It doesn't mean we are not vigilant of the North American Free Trade Agreement (NAFTA) negotiations, the tax reform in the U.S., or the elections in Mexico, but our focus is to grow the supply chain.
Which processes are we lacking in the country?
Basically, Tier 2, 3, and 4, in forging, casting, special treatment, and raw material supply. Also, there is not a lot of raw material and warehouses; we have a lack of processes there. We have a lack of capacity in hard metals such as titanium.
Also, the industry needs more Tier 2 and Tier 3 suppliers, particularly in special treatments such as chemical processes and heat treatment.
FEMIA has identified some industry needs in terms of product capabilities in Mexico, including: heat treatment, small and medium size aluminum part precision machining, Non-Destructive Testing (NDT), plating and surface treatments, casting, special painting sheet metal treatment, and precision machining for small to large size steel parts.
Despite uncertainty, why do many aerospace companies keep growing in Mexico?
The president of Safran mentioned that what he likes the most about Mexico is that we always find a way to do things better. For sure, the opening of Safran's sixth plant is not a coincidence; the company is having a lot of success in the country. They want to open another one.
This is not the only success story; we have many companies that after a few years of being in Mexico have a quick return of investment.
The human resources we have in Mexico strengthen the industry. Our workforce is well trained, and we are constantly improving the quality.
What are Mexico's strongest capabilities in this industry?
Mexico has strong capabilities working with sheet metal and performing traditional assembly, especially aluminum. We are good manufacturers of Central Processing Units (CPUs) and harnesses, and we are developing skills to manufacture more composite parts.
We are in a transition now. It is the normal cycle. We started with manufacturing, then, we moved to MRO, which is a very different specialty in the industry.
Are aerospace companies contributing to Research and Development in Mexico?
R&D is growing. More companies are bringing engineers to Mexico; others are developing the talent here.
For example, Bombardier is a manufacturing facility, but we already have more than 300 engineers; basically, these engineers do all the material and processes. There are others, like GE, which has more than 1,800 engineers based in Queretaro, doing design for the aerospace industry globally.
What is the forecast for the industry in 2018?
We want to export more than US$8 billion for 2018. Exports are how we measure ourselves in this industry. Also, we need to grow employment. We are aiming to create jobs and grow from 60,000 to 70,000 workers in the aerospace industry in Mexico in the short-term.