Ferromex temporarily suspends operations due to influx of migrants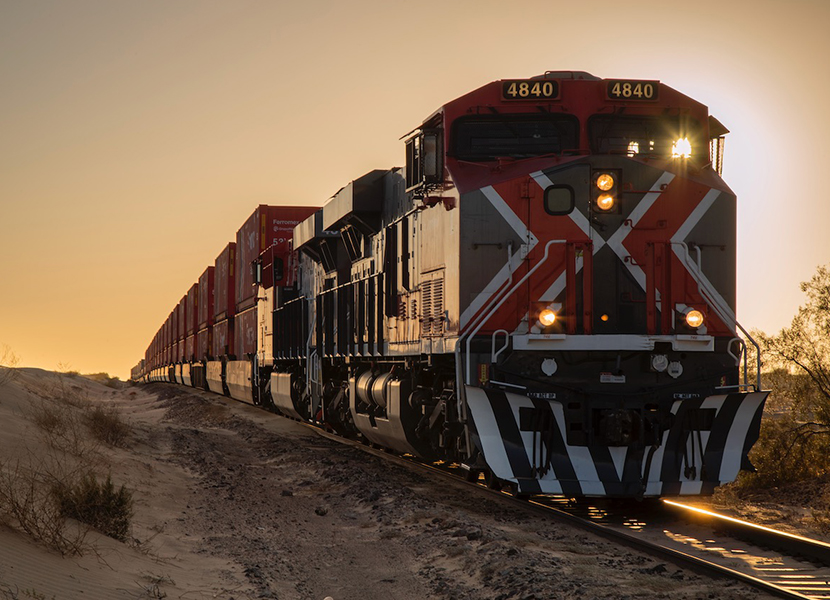 MEXICO - Ferromex announced that it has temporarily detained up to 60 trains in Mexico, due to the increase of migrants concentrated in various regions of the country and the severe risk that the use of freight trains to transport them represents for their integrity.
According to the train company, the number of cars detained is equivalent to the capacity of 1,800 trucks on routes to the north of the country, mainly in the regions impacted by this social and humanitarian problem.
In recent days, there have been about half a dozen regrettable cases of injuries or deaths among the groups of people who individually or in families, including children, boarded freight trains on their way to the north of Mexico, despite the serious danger that this implies.
The accumulation of migrants in recent days has increased significantly. On rail cars and in the rail yard. In Torreon, Coahuila alone, for example, there are more than 1,500 people; in Irapuato, Guanajuato, more than 800; in San Francisco de los Romo, Aguascalientes, around 1,000; and on the route between Chihuahua and Ciudad Juarez, more than 1,000 people occupy the cargo gondolas.
Ferromex announced that it will temporarily suspend operations on the affected routes to protect the physical integrity of the migrants and will be attentive to the measures determined by the authorities of the different levels of government.
Likewise, the company has informed its customers about the temporary effects that the rail freight service will have on production chains, supply and international trade.