Festo breaks ground for new plant in Nuevo Leon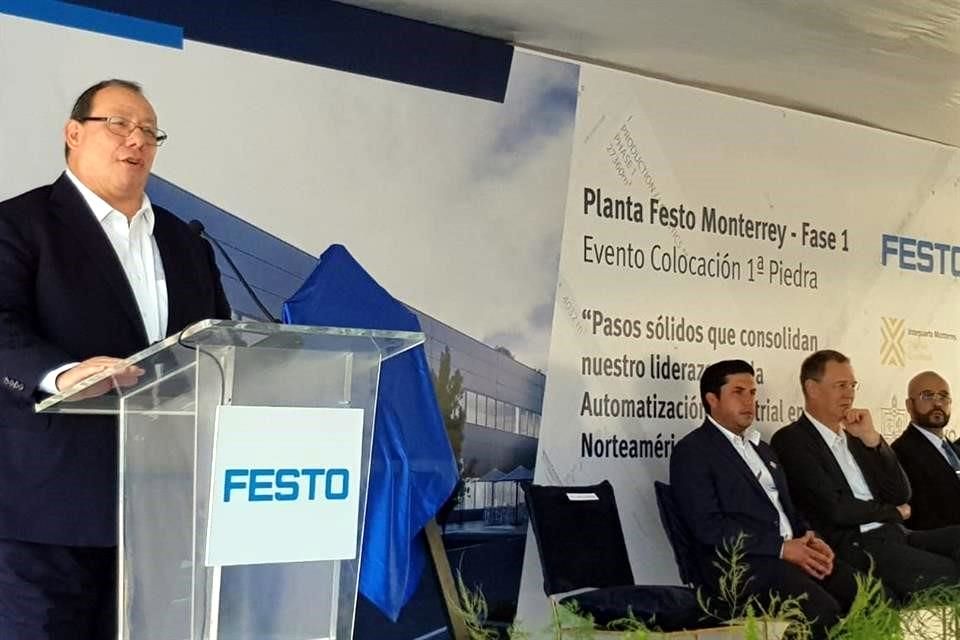 NUEVO LEON – Festo laid the first stone of its new plant in Nuevo Leon, which consists of three construction phases and will gradually offer 1,500 jobs.
For its construction, which will be ready in 2025, the German company will invest 100 million dollars. From this plant in Salinas Victoria, Festo will offer automation solutions to sectors such as the automotive, mining, pharmaceutical and electronics industries.
"Nuevo Leon captured 2 billion 332 million dollars in foreign investment during the first quarter of this year, a record figure for that period of time. Companies like Festo demonstrate the excellent climate for doing business that exists in Nuevo Leon and we welcome them," said Mitch Abundis, director of Investment for the state's Ministry of Economy.
In Mexico, Festo has representations throughout the country and operations for more than 50 years, with a presence in 176 countries, and is advancing in the consolidation of the leadership of Industrial Automation in North America.
In agreement with the government of Nuevo Leon, Festo's Board of Directors decided to acquire land in Monterrey to expand the capacity of the Business Regions in North America (NAM) and South America (SAM), with the new strategic focus "Local for Local", where the objective is to open the great growth potential of these markets.
The site for the plant is located in the renowned "Interpuerto Monterrey" industrial park, where other well-known international companies and customers also produce, in the immediate vicinity of the airport as well as Festo Monterrey and only 200 km from the U.S. border.