Fiat Chrysler restarts operations in Mexico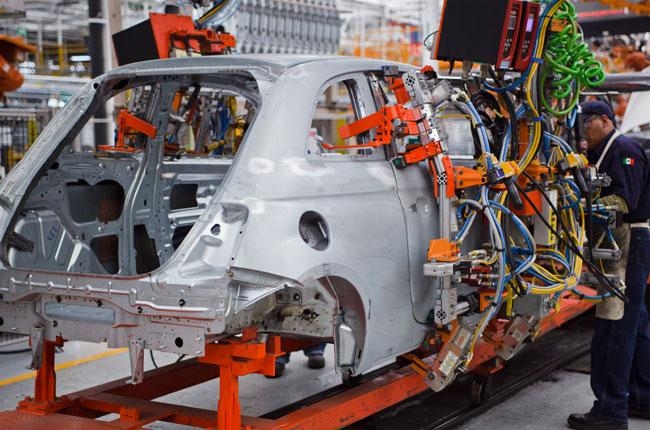 MEXICO – Fiat Chrysler reopened its two plants in Toluca after it gradually had reactivated its operations at its Saltillo plant in the middle of the coronavirus pandemic.
"We are only restarting operations with 40% of the population at each one of the facilities, it is an orderly and safe opening which follows all the protocols that the Ministry of Health implemented," a Fiat Chrysler spokesperson said in a statement.
The company, which suspended its operations in Mexico on March 19th and employs 14,000 people throughout the country, said it will restart operations in one of the three shifts it normally has and does not know yet when it will return to operations at 100% of its capacity.
The company has five complexes: in Saltillo, where they manufacture the Promaster truck, V6 and V8 engines and the Heavy Duty pick-up, and in Toluca, where the Jeep Compass and Journey models are assembled.
For its part, the German automaker BMW, will gradually resume the activity of its plant in Mexico as of May 27th, following sanitary security protocols to avoid contagion of coronavirus among its workers, the company said in a statement.
The sector closed temporarily at the end of March at the instruction of the Mexican Government, which on May 12th , however, included the automotive industry in the list of essential economic activities for it to reopen on June 1st, despite the fact that Mexico is among the ten countries with the most deaths worldwide.
Several Japanese auto makers were preparing their gradual return to activity in Mexico with severe health safety protocols to avoid contagion of coronavirus among their employees, while the German Volkswagen and Audi were still waiting for the official authorization.
Nissan and Toyota stated they are preparing the phased reopening of their plants and were thus joining Honda, which began to gradually resume operations last week.
"The gradual restart will begin with the reincorporation of our activities directly related to the manufacture of vehicles and auto parts, on specific dates for each of the facilities," said Nissan in a statement.
Source: Forbes