FINSA inaugurates new industrial park in Queretaro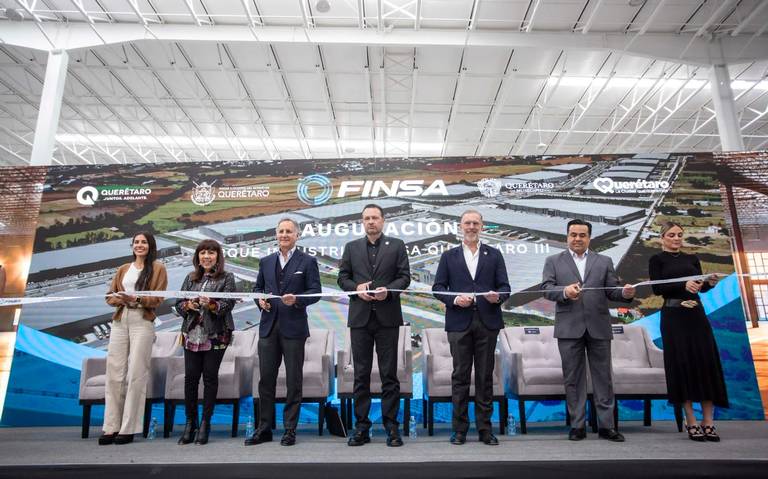 QUERETARO – The inauguration of the new FINSA Queretaro III Industrial Park was held, which has the capacity to house up to 22 companies in the logistics, electronics and automotive sectors, which will generate 19,500 direct and indirect jobs over a period of three to four years.
The new industrial park is located north of the city of Querétaro and has an area of 73 hectares, as well as sustainable spaces for the care of the environment.
FINSA's CEO and General Director, Sergio Argüelles González, said that his Group offers the market integral world-class real estate developments, evolving the concept of industrial parks to become sustainable development tractors for the community that generate wellbeing and economic growth.
Mr. Argüelles added that they have added close to 12 million square meters to the industrial real estate market and manage one of the largest leasing portfolios in Latin America, with close to 3.3 million square meters; in addition, they serve 400 companies that are operating in the country and have generated a total of 320 thousand direct jobs.
The CEO of the real estate company recalled that this 2023 marks the 30th anniversary of FINSA's arrival to invest in the state, developing the FINSA Querétaro Industrial Park, which today is home to more than 30 industrial plants.
On the other hand, the head of the Secretariat of Sustainable Development (SEDESU), Marco Antonio Del Prete Tercero, informed that there are currently 49 parks in the state that meet the demand of industrialists, which are located in the municipalities of Queretaro, El Marques, Colon, Corregidora, San Juan del Rio and Pedro Escobedo.