First aerospace camp is inaugurated in Jalisco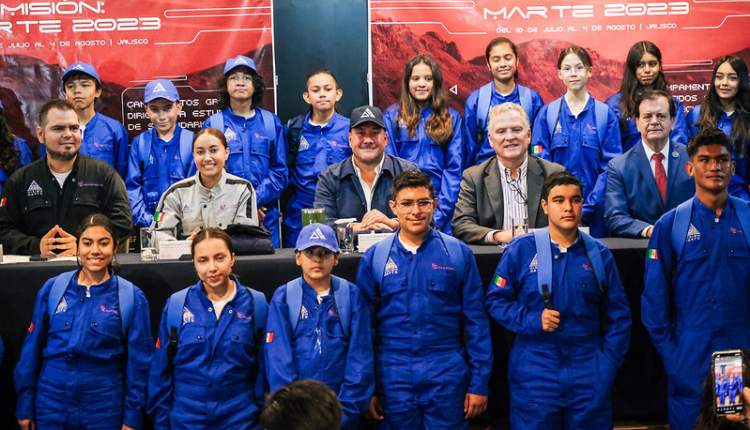 JALISCO - The first aerospace camp in Mexico, "Mission Mars 2023", was launched in the presence of the Governor of the State, Enrique Alfaro Ramírez, and will be led by Jalisco native Katya Echazarreta, the first Mexican woman astronaut to travel into space.
This project will involve the participation of 100 high school students, a bet to open spaces for the aerospace industry in Mexico from Jalisco.
Alfaro Ramírez ratified that Jalisco's agenda to become a true Capital of Innovation cannot be conceived without the projects that put the entity at the forefront, such as the innovation hub with Ciudad Creativa Digital and with this camp: to provide spaces and tools to the space science community.
"In this camp you will see robots doing their thing, you will see companies producing, you will see entrepreneurs dreaming of launching their ideas and Ciudad Creativa Digital is now a reality," said Alfaro.
The space camp will be divided into four groups of 25 young people each, who will be able to learn about different topics such as: robotics, design and programming; physical and psychological training; research of habitats and surfaces; sustainable crops, simulators and execution of a flight to Mars, among other tools for dissemination and outreach.