First phase of solar plant begins in Sonora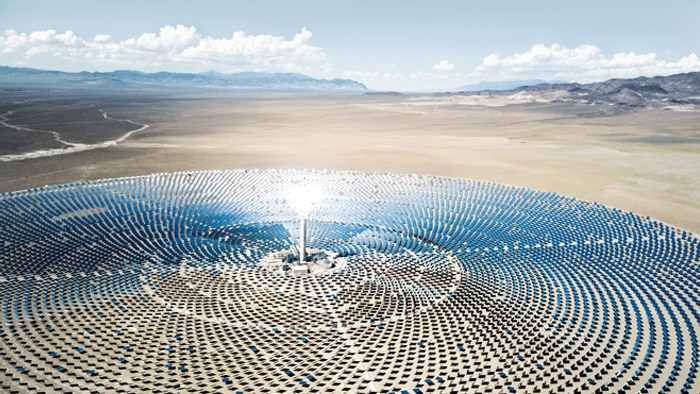 SONORA – The Mexican government launched its renewable energy initiative, Plan Sonora, with the inauguration of the first stage of the Puerto Peñasco photovoltaic park, which will generate 120MW in the first stage and 1,000MW by 2027.
The first phase of the plant has the capacity to generate 120MW, according to the executive president of the state-owned power company CFE, Manuel Bartlett. Power will be increased to 1,000MW by 2027 through two further stages, making it one of the largest initiatives of its kind in Latin America.
It is worth mentioning that State authorities originally expected to inaugurate the first stage in April 2023.
Plan Sonora aims to strengthen the northern state's supply chains with the U.S. and encourage the manufacture of electric vehicles and the construction of large green power plants, as well as promoting the associated production of lithium for batteries. The total estimated investment amounts to US$48 billion.
The governor of Sonora, Alfonso Durazo, pointed out that the state photovoltaic park will mark a before and after in the generation of electricity from solar energy, not only in Sonora, but at a national level.
"This solar power plant already represents the first step of the Sonora Sustainable Energy Plan, which will put our state and our country at the forefront of the fight against climate change," added Durazo.
The government of Sonora published last year that the investment of this project would be of US$1.6 million, benefiting 1.6 million consumers and will be installed on a 2,000 hectares of solar panels, which is equivalent to 315 times the size of the Azteca stadium.
The government has reported that the new solar parks in the state will be built with US-backed financing at preferential rates, and the debt burden will be assumed directly by the Mexican treasury, which will allow the state-owned CFE to own large solar parks without increasing its debt.