First Tata Consultancy Services center opens in NL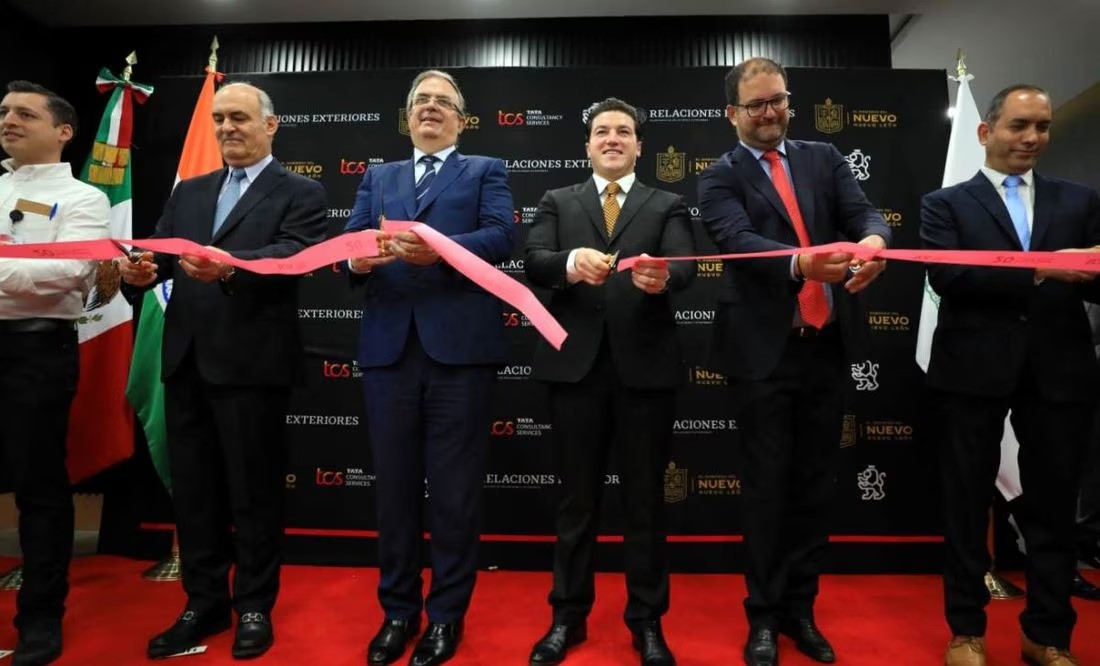 NUEVO LEON - Tata Consultancy Services inaugurated its new facilities in Nuevo Leon, the company is focused on IT and part of the largest corporate in India, will generate 2,500 new jobs both in Nuevo Leon and the rest of Mexico.
The Center will start operations with 700 associates, and expects to close the year with a total of 1,000, which will be part of the more than 2,500 new jobs that the company will generate nationwide.
The inauguration event was attended by the governor of Nuevo Leon, Samuel Garcia, the mayor, Luis Donaldo Colosio, and the CEO of the company in Latin America, Marcelo Wurman, and Foreign Minister Marcelo Ebrard.
Foreign Minister Ebrard said that the arrival of TSC and other Indian companies in Mexico is the result of a common vision of two countries that are going to be growing partners, with better salaries, more jobs and more possibilities for aggregate growth.
"Tata Consultancy Services reaches the society of the future, companies like this are the perfect ally of Nuevo Leon, to promote entrepreneurship and new technologies. TCS generates impactful jobs that transform families and raise quality of life standards,' said Nuevo Leon Governor Samuel Garcia Sepulveda.