Ford dealers get a glimpse of new electric vehicle, small crossover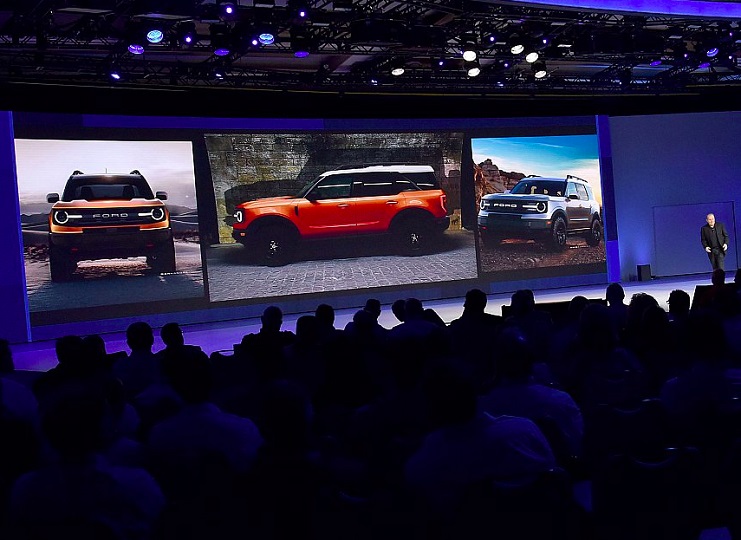 Back in October, Ford top officials held a meeting with some 4,000 auto dealers from around the U.S. to let them know about the company plans for the next couple years and how will these changes in the lineup would affect their sales.
Some photos of the meeting are now making the rounds among automotive sites being a shot of a small crossover dubbed by the dealers as the 'Baby Bronco' the one that has caught most attention.
Along with the so-called Baby Bronco, Ford dealers got to see an all-new rear-wheel drive Explorer, an all-new Escape and an unnamed 2020 battery electric vehicle, according to The Detroit News.
Ford has confirmed on several occasions, one as recently as last week, that the electric vehicle will be manufactured in Mexico. "In Ford, we are serious about electrical vehicles and we are building one in Cuautitlan," said Christopher Recktenwald, Director of Purchasing and Supplier Technical Assistance of Ford Mexico, during his appearance at the Mexico's Auto Industry Summit hosted by MexicoNOW last week in Monterrey.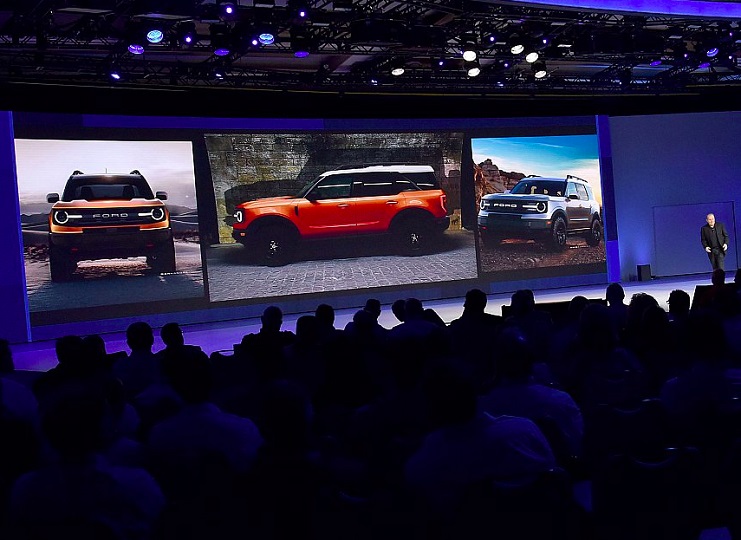 But there's been also reports regarding production of the 'Baby Bronco' which point that it would take place in Mexico too. According to local media in Hermosillo, Sonora, one of the reason Ford decided to move production of the Ford Focus to China was the need to free output capacity in the assembly plant located in this city in Northern Mexico in order to build more SUVs and crossovers for the U.S. market.
Those rumors have been somewhat backed up by automotive suppliers like Canada-based Martinrea, which confirmed in a quarterly-earnings report it has been awarded a contract to supply parts for a crossover whose production will take place in Hermosillo.
Adding more speculation to the matter some sites have even suggested that the small Bronco will actually be named 'Maverick', as the compact car Ford built from 1969 through 1977, while some other have said the Hermosillo plant will keep building Ford Fusions but those sedans will transition to crossovers for their next generation.
MexicoNow
Related
– Ford 'baby Bronco' will be a Focus-based crossover with Escape components
– Ford celebrates 30 years building cars at Hermosillo plant