Ford invests US$420 million in the State of Mexico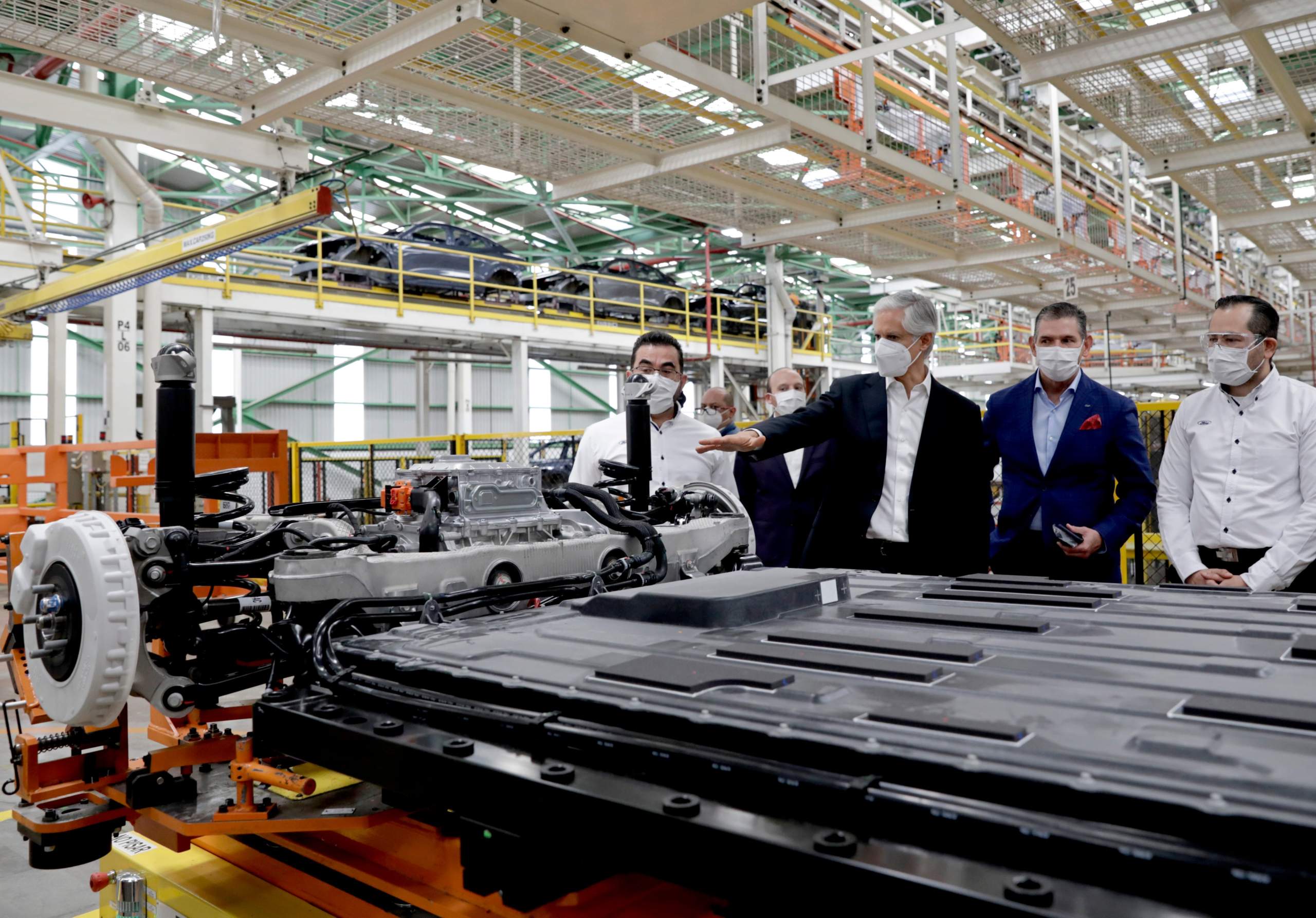 STATE OF MEXICO – Mustang Mach-E, Ford's first electric car, will be assembled at the Cuautitlán Izcalli plant. During a visit to this facility, the Mexican Governor Alfredo Del Mazo Maza pointed out that with this new electric car, the automotive giant shows its innovation in processes and designs.
"A very important day for Ford worldwide, a very important day for Mexico and a more important day for the State of Mexico because here, in this plant, the first 100% electric Ford vehicle is being manufactured for the whole world ", he expressed.
Del Mazo also reported that this plant increased its capacities, and said that the new Mustang Mach-E becomes the first large-scale step towards the manufacture of vehicles that do not depend on gasoline in the country.
"Production begins here in Cuautitlán Izcalli, I thank Ford very much because it has had confidence in the State of Mexico, this facility that also celebrates 56 years as a plant, but was transformed to become this first one that manufactures the first electric car of Ford and that from here will also be exporting to the United States, to Canada, of course to Mexico, and in 20 countries in Europe," he emphasized.
Accompanied by Héctor Pérez Díaz, president and CEO of Ford México, the Mexican governor recognized this company, because it encourages the hiring of women and promotes gender equality within its work centers.
"I also want to acknowledge that jobs are being created, jobs for our state, high-quality jobs because, in addition, an important part of the engineering development that is being carried out is done with Mexican engineers, and is shared with the whole world, "he concluded.
During his visit, Alfredo Del Mazo made a test drive of a Ford Mustang Mach-E inside the assembly plant.
Source: El Sol de Toluca