Ford vows to work with next president after criticism of Mexico investments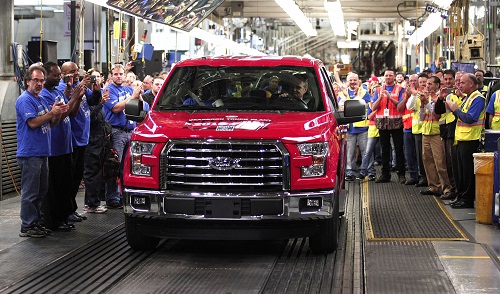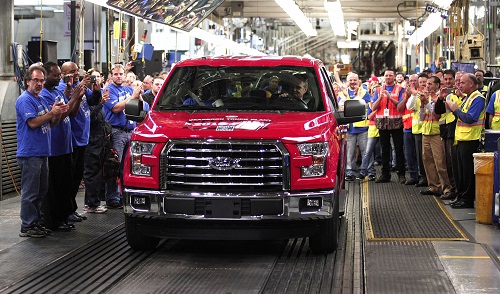 Second largest U.S. automaker Ford Motor Co., which faced harsh criticism from Donald Trump over its Mexican investments, congratulated him on his election victory and vowed to work with the president-elect.
"We agree with Mr. Trump that it is really important to unite the country, and we look forward to working together to support economic growth and jobs," Ford spokeswoman Christin Baker said.
Trump repeatedly said during the campaign that if elected he would not allow Ford to open a new plant in Mexico and would slap hefty tariffs taxes on Ford vehicles.
Ford shares dropped 2.6 percent to US$ 11.18 on Wednesday.
Ford said in April 2015 it planned to invest US$ 2.5 billion to build two new plants in Mexico, adding 3,800 jobs.
At his campaign kickoff speech in June 2015, Trump said he would call Ford Chief Executive Officer Mark Fields to explain the "bad news."
"Let me give you the bad news: Every car, every truck and every part manufactured in this plant that comes across the border, we're going to charge you a 35 percent tax," Trump said then.
Earlier this year, Ford said it will invest US$ 1.6 billion in Mexico for small-car production to start in 2018. In September, Ford confirmed that all of the company's small-car production will leave U.S. plants and head to lower-cost Mexico.
In his final speech of the campaign early on Election Day in western Michigan, Trump returned to the theme. "After we win, I'm going to be coming back to Michigan a lot. I'm going to be coming back every time we open a new factory or a new automobile plant … We're not going to lose your jobs anymore," Trump said. "We are going to bring back the automobile industry to Michigan, bigger and better and stronger than ever before."
Last month, Ford Executive Chairman Bill Ford Jr. said he had met with Trump to talk about his extensive criticism of the automaker's investments in Mexico. Ford noted the automaker has hired 26,000 and invested US$ 12 billion in the United States since 2011.
Bill Ford was in India on Wednesday after the company announced it will invest 13 billion rupees (US$ 195 million) over the next five years in a technology and business center in Chennai. Ford said it will hire 3,000 people to staff the facility, which will be operational by early 2019.
MexicoNow
Related News
– Ford fact-checks Trump's claims on shipping jobs to Mexico
– Ford announces temporary shutdowns at four plants; two in the U.S., two in Mexico
– Ford to expand shutdown at Michigan plant for two more weeks