Fortune MT México Invests US$5 Million in Guanajuato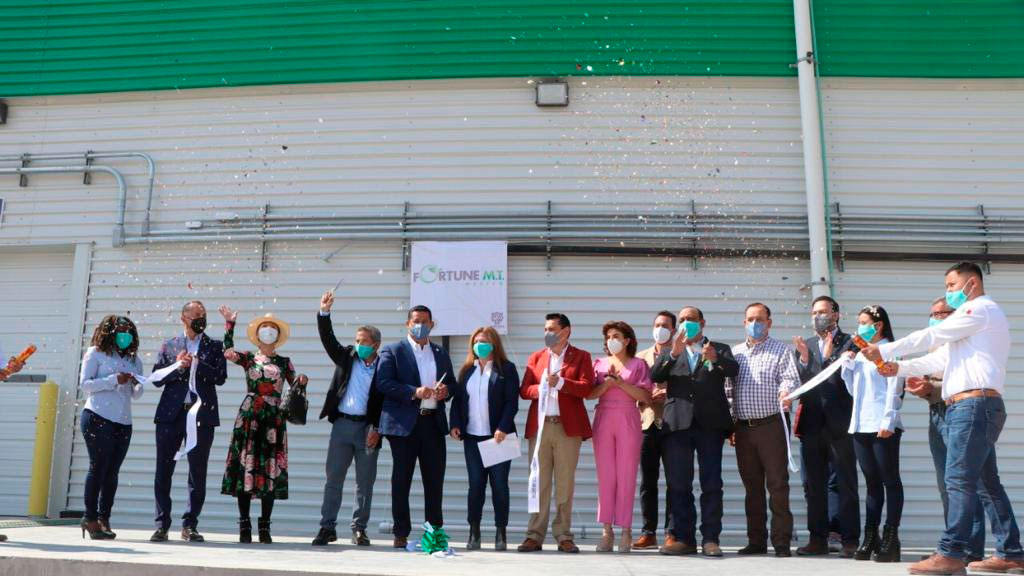 GUANAJUATO – Diego Sinhue Rodríguez Vallejo, governor of Guanajuato; Miguel Ángel Rayas Ortiz, mayor of Dolores Hidalgo; and Fortune Growers investors were at the inauguration of the Fortune MT México packing plant, in the Bordo de San Pedro community, which will plant, harvest, pack and export farm products, thanks to this new facility.
Fortune MT Mexico had an investment of US$5 million and is expected to produce more than 53 thousand tons of vegetables in an area of ​​4 thousand hectares. The products will be exported to the United States and Canada.
During the inauguration, the mayor thanked the investors for settling in the municipality of Dolores Hidalgo, since agriculture is the main economic activity there, so this act will generate new jobs in the region.
"For the municipal government 2018-2021, the installation of Fortune MT Mexico represents the consummation of the effort to continue offering sources of employment, better opportunities in the medium and long term," said Miguel Ángel Rayas.
Luis Salarte, president of Fortune Growers, thanked all those who made the installation of the packing plant possible, for which he indicated that they are sure that they will produce top quality products to feed the world.
The governor of Guanajuato reported that the state will continue to be an agribusiness leader, as this sector represents more than 17.5% of GDP. Guanajuato exports in the agri-food sector reached US$1.8 billion, which represents 18% of the state's exports.
On the other hand, Guanajuato has 151 agribusiness exporting companies, positioned in 27 municipalities, marketing to 67 destinations and offering employment to more than 35 thousand people
Source: Cluster Industrial