Foundation stone laid for the ATS/Creation plant in Sonora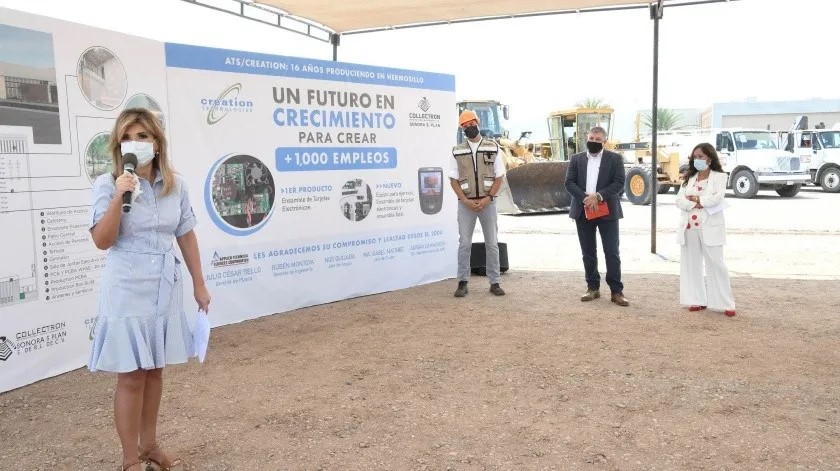 SONORA – The Governor of Sonora, Claudia Pavlovich Arellano, laid the first stone of the construction of the ATS/Creation plant in Latitud Industrial campus, which will promote the creation of new jobs in the state.
The president emphasized that Sonora continues to be a reference of quality, stability and certainty, which benefits the development of the entity, in spite of the adversities that are lived in the country and in the world due to COVID-19.
"We have been able to attract investments in spite of the adversities, the only way to really avoid poverty and inequality is by creating well-paid jobs, this is the only thing that really generates prosperity and economic spillovers," she said.
ATS/Creation is a company that provides support to the aerospace, defense, medical and industrial technology sectors. It currently has a staff of 215 employees in Sonora and with the creation of this plant will be extended to 1,000 jobs.
"It is important to continue creating jobs, which is why I am very grateful to everyone who is currently investing in Sonora, which is when it is most required and we need it," she said.
Steve Fraser, Executive vice president of Operations of Creation Technologies, thanked the governor for her support in making this great project a reality in the state and referred to that the firm has a presence in several states in the country.
The vice-president highlighted that they decided to expand in the capital of Sonora because of its location, the number of universities and the potential for business growth.
Source: El Heraldo de México