Fourth National Congress on Space Activities (CONACES) 2023 is inaugurated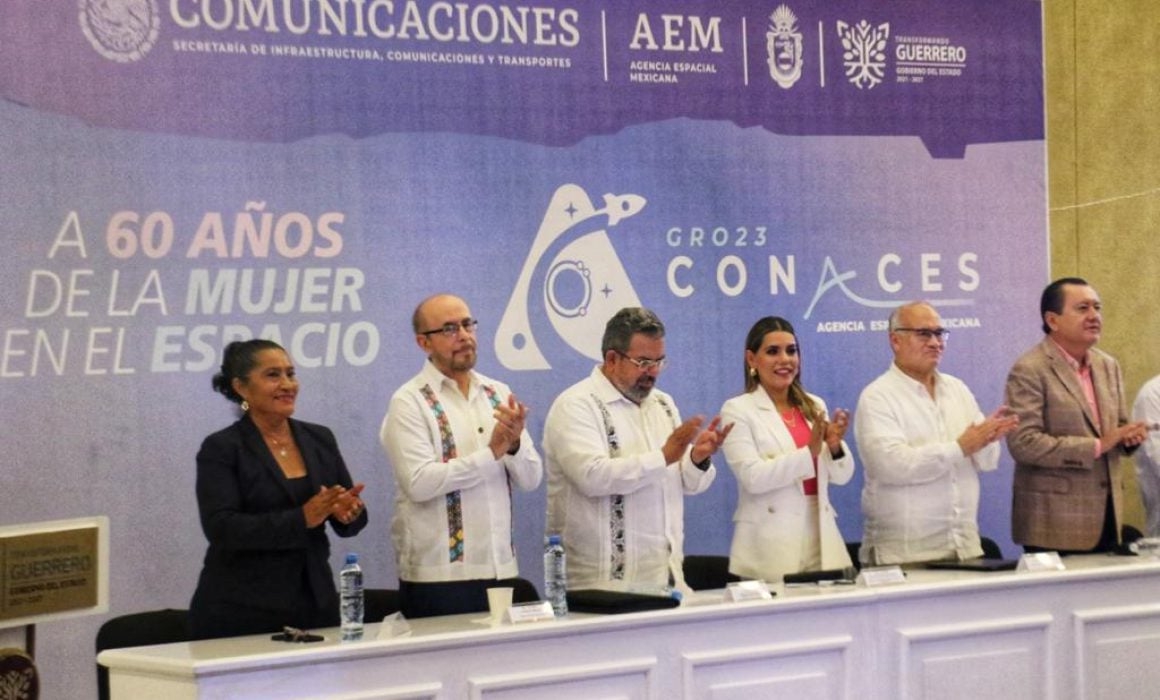 GUERRERO - We will continue working to move towards a bright future, with justice, development and welfare for all. Guerrero is a wonderful state, said Governor Evelyn Salgado Pineda during the inauguration of the Fourth National Congress of Space Activities (CONACES) 2023.
This event is of utmost importance in this area, where through the exchange of experiences and knowledge, through lectures, exhibitions and presentation of projects, allow the population to approach the different aspects of space science and technology.
In the presence of the head of the Ministry of Infrastructure, Communications and Transport (SICT), Jorge Nuño Lara, as well as the first Mexican astronaut, Rodolfo Neri Vela, the head of the State Executive emphasized that it is essential to support Science and Technology with resources, because it is essential for young people to have a range of unimaginable opportunities, allowing them to have the wings to achieve their dreams.
"Today the scientific vocation of our state is reinforced as the epicenter of a unique event in the country, a congress that is a meeting point for academics from around the world," he said.
The first Mexican astronaut, Rodolfo Neri Vela, congratulated and thanked the governor for opening the doors to the Mexican Space Agency and providing all the facilities to make this important congress a gratifying reality.
On this occasion, the central theme of the congress is the 60th anniversary of the arrival of women in space.