France will be guest of honor at FAMEX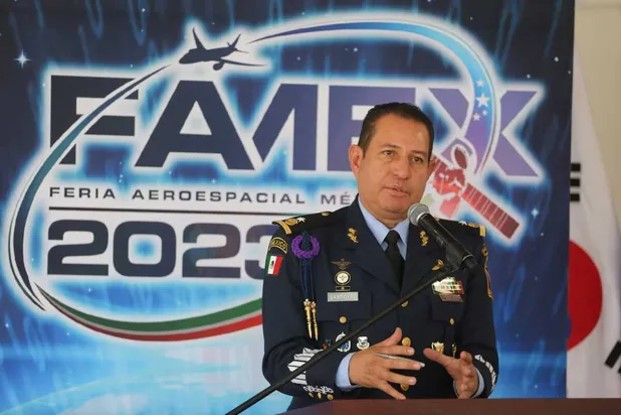 MEXICO – This year's Aerospace Fair (FAMEX) 2023 will have France as the guest of honor and, for the first time, will cover the security and cybersecurity sectors.
Javier Sandoval Dueñas, president of the FAMEX Organizing Committee, highlighted that the objectives of the event are purely economic, as well as the training of young people from our country in the sector.
"They are supporting the country to boost economic development in the aerospace sector, to bring more foreign direct investment to our country, to generate more jobs, and, as a consequence, that Mexico's human resources, our young university students, are better trained in all careers related to the aerospace sector," he said.
At a press conference, the general said that, in this fifth edition, they will seek the participation of at least 750 national and international exhibitors.
"In Famex 2023 we intend to surpass what we had achieved until before Pandemic 2019, on that occasion we had 635 exhibitors between companies, government sector and academia sector. Now we are still in the closing in the last days, where we still have some spaces available and we estimate that we can easily reach 750 exhibitors," he highlighted.
Sandoval Dueñas recalled that the Aerospace Fair had two guests of honor in 2019 and 2021, the United States and Canada, Mexico's most important trading partners. He explained the reasons why France was chosen on this occasion.
"It was time to give this recognition to the European country that bets the most on Mexico. That European country whose investments, its industry, its technology, is deposited in our country, and whose commercial and technological relations have been a success between France and Mexico," said the president of FAMEX.
The general explained that the fair will have six pavilions. The first will include the entire industry related to security and cybersecurity. The second will have the presence of the entire Mexican Federation of Aerospace Industry, together with the most important "aeroclusters" in the country.
In the third will be the French industry, while in the fourth will be the American continent. Meanwhile, the fifth will have the entire space industry.
"For the first time, Famex is dedicating a space entirely to the space sector. The space sector will have an exclusive pavilion where we will have the presence of the private initiative of the space sector, the academic sector, the government sector and representatives of the most important agencies in the space sector," he said.
Finally, the sixth pavilion will be for education, where academia, universities, technical and technological schools, as well as research centers will meet.