From EVs to biotech, Gran Bajio has caught the eye of American companies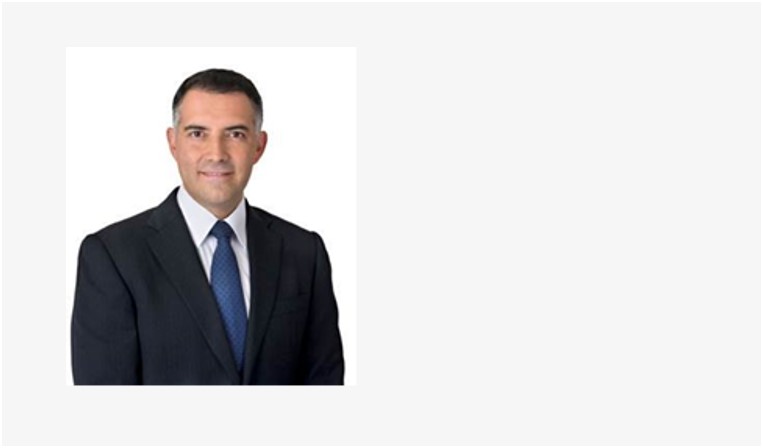 Warning
: foreach() argument must be of type array|object, bool given in
/home/mexiconow/public_html/sites/mexiconow/wp-content/themes/mexiconowwpnew/single.php
on line
253
By Julio Di-Bella Roldán
Last month, California governor Gavin Newsom proposed a US$1.6 billion investment in more affordable, clean transportation as part of his state's ambitious zero-emissions economic and climate goals. Gov. Newsom's announcement came as he toured Ford Motor Company's Greenfield Labs research center in the Palo Alto area of Silicon Valley. The governor's proposal requires the state to transition to zero-emissions vehicles, including those made by the iconic American automaker.
California's GDP in 2021 was $3.35 trillion, making it the fifth largest economy globally. It's also home to 39 million Americans. That such a trove of resources and technological innovation shares a border with Mexico inevitably means market dynamics will take hold, and capital will flow to where it's needed to implement the state's infrastructure and climate change policies. Irrespective of any stalled progress in the U.S. Congress and in Washington, this directly translates into increased job creation and foreign direct investment on the Mexican side of the border.
Case in point: the vehicle at the center of Gov. Newsom's tour was the Mustang Mach-E, an all-electric SUV that was awarded Car and Driver magazine's first electric vehicle (EV) accolade: "EV of the Year." And just weeks before the governor's tour, the City of New York announced a US$11.5 million purchase of a fleet of 184 Mustang Mach-E SUVs for its police and other municipal departments.
This matters to Mexico for a very simple reason: the Mustang Mach-E is proudly built by Mexican workers at Ford's Cuautitlán Izcalli assembly plant (the same plant that manufactures the already popular Ford Fiesta). In fact, the Izcalli plant will manufacture Mustang Mach-Es for all of Ford's markets global markets (except for China, where they are produced locally).
These U.S. capital investments in facility upgrades, skills training, and new job opportunities will benefit all of Mexico, helping sustain the recovery of millions of Mexican jobs lost during the pandemic and imparting vast economic benefits well beyond a single factory.
This is a "good news" story for Mexico that is becoming increasingly familiar, even closer to home in the el Gran Bajío region. Thanks to an ambitious multi-state effort, Queretaro, Guanajuato, San Luis Potosi, Aguascalientes, and parts of Michoacan, Jalisco, and Zacatecas are reemerging as a united, thriving economic powerhouse for growth and manufacturing. From aerospace and automotive manufacturing to biotechnology and education, el Bajío is demonstrating its competitiveness across industries as one of the most important economic hubs in all of the Americas and an attractive U.S. investment destination.
El Bajío represents more than a quarter of Mexico's manufacturing GDP, with 157 industrial parks, 100 research centers, more than 250 universities, 76 vineyards, 90 firms in the aerospace sector, and more than 800 firms supporting the automotive industry. The region is also fast becoming Mexico's hub for future-oriented thinking and technological capability, with the recent establishment of three data centers and a growing research and development skills base.
The el Bajío region hosts manufacturing facilities for more than a dozen global auto manufactures, including Ford, Nissan, Volkswagen, Toyota, and BMW, and is a vital to a functioning automotive supply chain in North America. Thanks to the U.S.-Mexico-Canada Agreement (USMCA), the notion of North American free trade was given renewed life, and creates increased opportunities for U.S. partner manufacturing capacity, innovation, and workforce development. This is especially true as acrimony between Washington, D.C., and Beijing currently shows no signs of subsiding.
Ford Motor Co.'s substantial EV investment in el Bajío via the Mustang Mach-E is just one example of how cross-border cooperation can create outsize economic benefits. And more broadly, there's no reason that American investment in infrastructure and climate – whether at the federal or state level – can't benefit all of North America.
While we still have a long way to go – as a region, as a nation, and as a trade bloc – making smart business, policy, and economic engagement decisions can position the entire continent for a future of thriving economic integration, freedom, and success.
By Julio Di-Bella Roldan
Co-Founder and Vice President of Public Relations of El Gran Bajio
Creator of various television channels for the cable television industry. He has directed communication media such as Radio and Television of Guanajuato, Canal Once of the National Polytechnic Institute and PCTV. Within the public sector, he participated as technical secretary for telecommunications reform in the Senate of the Republic, and has been part of the campaign teams of four presidential candidates.