FYMSA to invest US$4 million in Torreon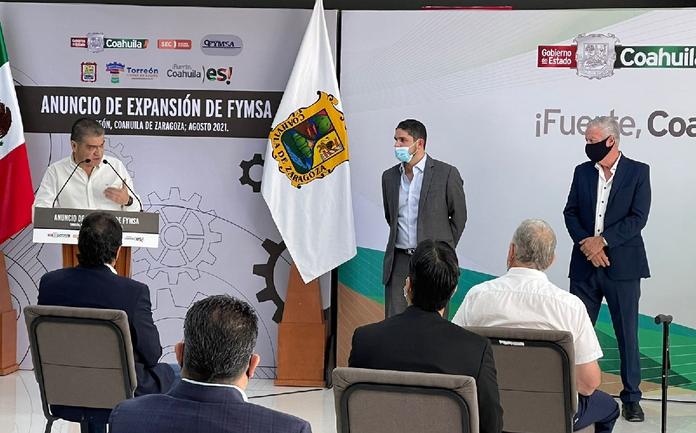 TORREON – The Governor of Coahuila, Miguel Angel Riquelme, announced the expansion of FYMSA in the Laguna region, with an investment of US$4 million that will help generate up to 400 new jobs, mainly in foundry and process technicians
FYMSA is a Mexican company dedicated to foundry processes, machining and industrial models. They also offer shot blasting and machining services, including foundry models, devices, gages and general machining for customers such as Nemak, Metaldyne, Mahle, John Deere and Wohlert.
Luis Eugenio Chavez Hita mentioned that the expansion reaffirms FYMSA's commitment to continue its commitment to the entity and expand its aluminum component manufacturing capabilities for the domestic market, mainly for companies located in Nuevo Leon and Guanajuato, as well as the export market to China and the United States.
FYMSA produces around 400 tons of aluminum components per month with 120 employees and with this expansion they aim to reach a capacity of 600 tons in 2022 and 1,000 tons by 2023.
Chávez Hita stated that this increase in capacity will supply the needs of markets for electric car manufacturing and liquid aluminum alloys for battery structural components.
Source: Cluster Industrial