GAP to invest US$544 million in 2023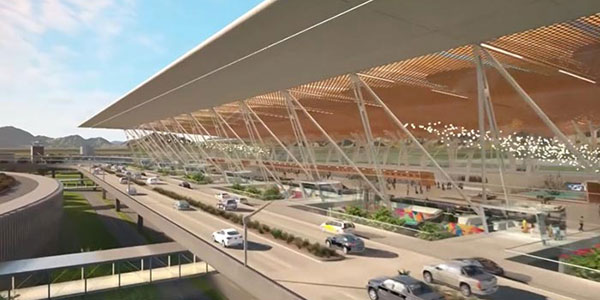 GUADALAJARA, JAL – The operator Grupo Aeroportuario del Pacífico (GAP) estimates investments for US$544 million during 2023, resources that include the growth of the Guadalajara airport, among other projects.
According to its expectations sent to the Mexican Stock Exchange (BMV), for this year the company expects passenger traffic in its terminals to increase between 6 and 8% and revenues to grow in a range of 12 to 14%.
The company specified that the Capex estimated for this year corresponds to the investments committed in the airports under the Master Development Plan, as well as in commercial space, parking lots, and the hotel and offices as part of the expansion of the Guadalajara airport.
The company currently operates 12 air terminals throughout the Pacific region of Mexico: Guadalajara, Tijuana, Puerto Vallarta, Los Cabos, La Paz, Manzanillo, Hermosillo, Guanajuato, Morelia, Aguascalientes, Mexicali and Los Mochis.
The company also explained that the passenger traffic projection is based on the consolidation of the routes developed to date, the increase in occupancy factors and the increase in frequencies and seat capacity of the airlines known to date.
Revenue growth, he explained, is based on traffic performance, applicable tariffs, inflation, the terms of current contracts and commercial agreements, as well as the development of other directly operated business lines.