GE to supply two super-efficient gas turbines for Mexican power plant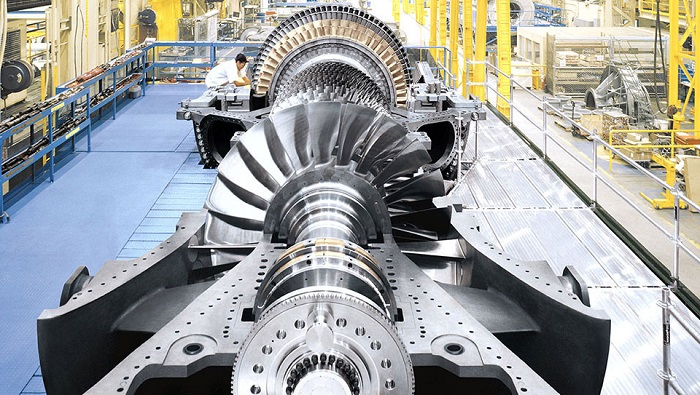 GE confirmed it will be supplying three generators and a steam turbine to a new 766 megawatt power plant being built in Mexico. Financial terms of the deal were not released by GE, although the order includes two super-efficient 7HA.01 gas turbines, which are bound to enter the Mexican market for the first time.
The equipment is being purchased by the Spain-based energy conglomerate Iberdrola for a new power plant called Topolobampo III in the Mexican state of Sinaloa. The order includes GE's extended scope portfolio and will result in a highly-efficient, digitally-enabled combined cycle power plant as part of the Topolobampo III project. 
When completed in 2020, the Topolobampo III project will generate 766 megawatts (MW), the equivalent power needed to supply up to 2.5 million average Mexican homes.
"I would like to acknowledge the great effort made by the teams of both parties, which allowed the creation of strategic alliances with high levels of competitiveness," said Enrique Alba, Iberdrola Mexico's General Director. "For Iberdrola, being GE's first client with this technology in Mexico represents an important step that strengthens the relationship between both companies. We have been working together for many years, and we've always received the most reliable technology from them. GE's technology will be crucial for our expansions in Mexico, where we plan to double our size by 2020."
"GE and Iberdrola have worked together for many years, and we're proud to team up once again to bring GE's record-setting HA technology to Mexico," said Joe Mastrangelo, president and CEO of GE's Gas Power Systems. "The heavy demand for electricity here continues to grow at a rapid pace, and with our HA and extended scope products and advanced digital capabilities we will transform the way future demands are met by delivering more reliable, efficient and flexible power to the people of Mexico than ever before."

The highly efficient Topolobampo III power plant will use two 7HA.01 gas turbines (the first to be used in Mexico), a D650 steam turbine, three generators and two heat recovery steam generators (HRSG) and the plant control system from GE's extended scope portfolio. 
Outfitted with GE's Digital Power Plant capabilities using advanced controls and control systems powered by Predix*- the platform for the Industrial Internet – plants can use real-time data to deliver better outcomes with stable and efficient operations.
 The combined-cycle power plant will support the growing energy demand in Mexico in the years to come, which has grown by 25% since 2000 (IEA, 2016). In addition, Mexico's electricity demand is booming at three times the rate of the OECD average, and electricity consumption is expected to grow by 50% in the next 25 years. 
Engineering support for the project will take place from GEIQ, GE's highly advanced engineering center in Queretaro, Mexico, where local engineers will support the commissioning, entrance into service and aftermarket operations. GEIQ has 18 years of experience supporting regional customers from across GE's businesses in Latin America.

GE has invested almost US$ 2 billion in HA technology's development to provide a combination of the highest efficiency and superior operational flexibility, leading the industry in total life cycle value. The 7HA.01 also can start and provide full power in less than 10 minutes giving added flexibility to quickly meet changing grid demand. 
Flexibility is important for incorporating renewable energy sources into the grid like wind and solar power. GE's 7HA.01 is more efficient and cleaner burning than alternative technologies, resulting in fewer emissions per MW of electricity generated by the plant.
 GE and Iberdrola have a strong, longstanding relationship and have collaborated on many power projects globally. In Mexico alone, Iberdrola has six combined-cycle power plants and four cogeneration plants using GE technologies for a total of roughly 5,000 MW installed capacity. 
GE began its operations in Mexico in 1896 and today has approximately 11,000 employees throughout the country. Mexico's strong market growth potential and important customer base make it a key country for GE.
MexicoNow
Related News
– Iberdrola inks deal to build US$ 400 million power plant in Sinaloa
– GE Oil & Gas opens manufacturing plant in Guadalupe, Nuevo Leon
– GE opens second phase of Global Operations Center in Monterrey
– TPI Composites extends agreements with GE to supply wind blades