General Motors Company donates US$100,000 to NGOs in Mexico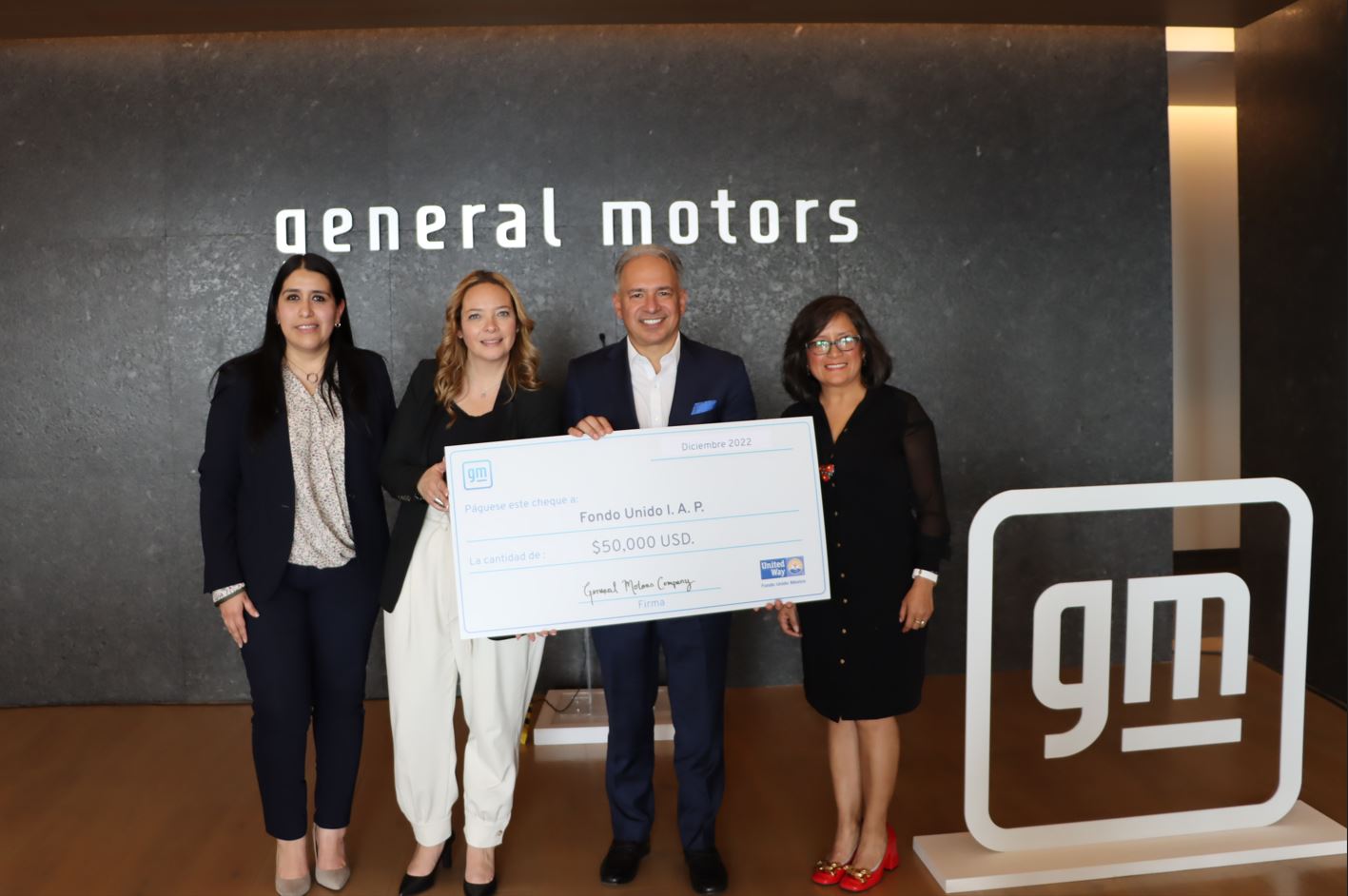 MEXICO - General Motors, under its Corporate Social Responsibility program, donated US$100,000 to support two important causes. The beneficiaries were Fondo Unido I.A.P. and Juntos A.C., each receiving US$50,000.
Fondo Unido I.A.P. (United Way Mexico) is the largest network of NGOs in the world. The donation received will go to support the Gertrudis Bocanegra boarding school in Mexico City, which operates as a boarding and elementary school for children in vulnerable situations.
The amount donated will be used to renovate part of its facilities and implement an educational project that will benefit more than 120 children between the ages of 6 and 12.
Juntos A.C. is an institution that works for the social and labor inclusion of people with disabilities in Mexico. The allocated donation will allow a year of operation of its labor inclusion program in San Luis Potosí and Ramos Arizpe, with an estimated impact on more than 200 people with disabilities and 1,200 family members.
"For GM it is a priority to sustainably support the communities where we have operations and in that way, it is a privilege to have allies such as Fondo Unido I.A.P. and Juntos A.C. with whom we have a long-term relationship," said Paco Garza, President and CEO of GM de Mexico.
Fondo Unido I.A.P. has been an ally of GM since 2001, when it implemented the payroll contribution program to support sustainable projects mainly in the states where the company operates. In recent years, General Motors employees have donated close to 3 million pesos annually.
"We are excited to be a key part of General Motors' Social Responsibility projects, we have accompanied them in important initiatives such as Brigada Cheyenne, we know of their genuine commitment to positively impact communities and we are ready to work on this project," said Nancy Lara, General Director of Fondo Unido IAP.