German automakers uneasy after Trump elected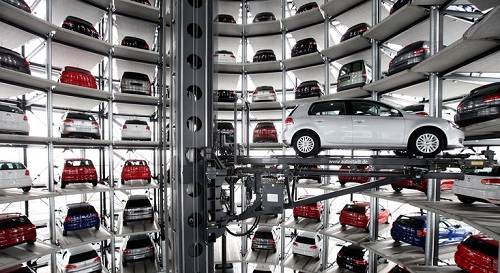 Warning
: foreach() argument must be of type array|object, bool given in
/home/mexiconow/public_html/sites/mexiconow/wp-content/themes/mexiconowwpnew/single.php
on line
253
Volkswagen's chief executive and German auto industry association VDA have expressed concerns the election of Donald Trump as United States president could have negative impacts for their companies, a media report said.
"It is to be feared that the United States under a new president, just like China, will mainly focus on their own economies, at the expense of international trade flows and relationships," VDA said in a statement cited by Reuters.
Over the past year, Trump has threatened to impose tariffs on imports of cars from Mexico to protect factory jobs in the US, potentially forcing German carmakers to rethink heavy investments to expand car factories in Mexico, the news agency noted.
VDA warned against increased protectionism by the next president.
German carmakers have expanded US factories in recent years but also spent heavily to build plants in lower-cost Mexico which currently enjoys tariff-free exports of cars north of the border thanks to the NAFTA agreement.
By 2020, Mexico will have the capacity to build one in every four vehicles in North America, up from one in six in 2012, Reuters said, citing analytics firm IHS .
After Ford announced that all of the company's small-car production would be leaving US plants for Mexico, Trump vowed to pressure the automaker to reverse course if elected. "We shouldn't allow it to happen," Trump said.
BMW in June broke ground on a new plant in San Luis Potosi, Mexico, pledging to spend US$ 2.2 billion in the region by the end of 2019, Reuters said. The plant is expected to make 150,000 cars a year.
BMW also has an SUV plant in the southern US which ships cars worldwide.
Audi in September opened a U$1.3 billion plant to build up to 150,000 vehicles in San Jose Chiapa, near Puebla where it will build electric and petrol versions of the Q5 offroader.
There's no Audi plant in the US though parent Volkswagen builds Passats in Tennessee and plans to add a large crossover model.
Daimler, which already builds cars in the US, last year said it would begin producing Mercedes-Benz vehicles in Mexico from 2018 at a US$ 1 billion factory it is building together with Renault-Nissan. A shared engine plant is also planned.
"Rhetoric around Mexican production, trade tariffs and a potential step-back in consumer confidence will likely weigh on stocks and auto demand, respectively," Reuters cited analysts at Evercore ISI as saying in a note on Wednesday.
VW chief executive Matthias Mueller said at an event in Munich he hoped the election of Trump did not prove "more detrimental" to Volkswagen, as it tried to reach a civil settlement with the Department Of Justice (DOJ), Reuters added.
MexicoNow
Related News
- BMW launches training program in San Luis Potosi
- Audi delays technology endeavours to cut costs
- VIDEO: This is how the Audi Q5 is built in the new Mexican plant