Gicsa to invest US$167 million in Mexico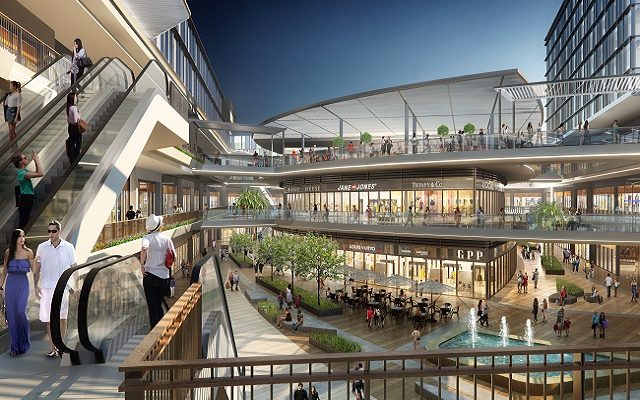 MEXICO – Next year the real estate developer Gicsa will inaugurate a new shopping center in the country that will require an investment of US$167 million.
"We are bringing an outlet in the Riviera Maya to open next year, with an entertainment offer under the malltertainment concept," Abraham Cababie, the company's CEO, said in a statement. The manager stressed that in 2021 this center will be the only inauguration the company will carry out while projects for 2022 such as the expansion for Explanada San Luis Potosí, Explanada Aguascalientes and Paseo Metepec already began.
Regarding the possibility of having new facilities' closures, in the face of a rebound in coronavirus infections, Cababie indicated that they are close to the authorities to know the measures that will be taken in this regard. "There is concern because the decision taken by the government to minimize infections is important, since the closures do affect us a lot, if there were any, we would return to what happened in April and May," he added.
He indicated that the alliance with Rappi, during the second quarter of the year, contemplates the incorporation of its commercial partners to the delivery platform to sell products through it. With this, the company mitigated, in part, the fall in traffic, derived from the closure of businesses due to the health emergency.
The manager said that they expect more partners to get on this platform. In addition, he explained that the company is working on some modifications to collaborate in the delivery of products acquired through electronic commerce, with the incorporation of delivery units, such as lockers and others.
"We are growing so that they can be collected, we are making important advances to go up to our projects. It is not possible for all of them to adapt, but we will soon start with six or seven of them," Cababie added.
The company recently opened Explanada Culiacán under this concept, which required an investment of US$128 million. "We inaugurated this project during the most aggressive time, the decision was to continue working with the projects that we had in advance and to carry out openings. This concept is adapted to the new forms of coexistence, since it widely allows circulation of people ", specified the CEO. The format, in which entertainment options play a very important role within complexes, was launched by the company four years ago; Gicsa currently has five of these developments and, according to Abraham Cababie, this will continue to be its expansion focus for years to come.