GKN agrees to merge its automotive division with Dana Inc., including two Mexican plants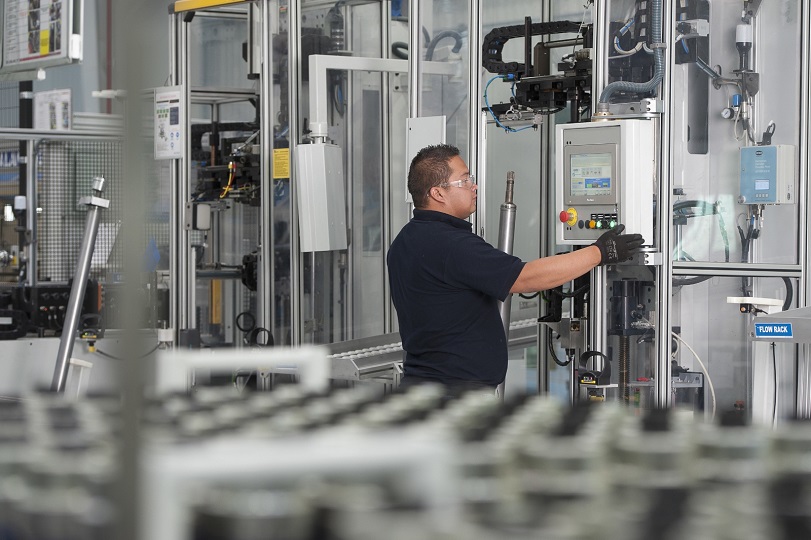 Warning
: foreach() argument must be of type array|object, bool given in
/home/mexiconow/public_html/sites/mexiconow/wp-content/themes/mexiconowwpnew/single.php
on line
253
Edit: The fight is not over: GKN rejects new hostile bid valued at US$ 11.12 billion
Ohio-based automotive supplier Dana Incorporated announced today that it has signed a definitive agreement to combine with the Driveline division of GKN PLC to create Dana PLC, a global leader in driveline systems.
The total consideration is composed of US$ 1.6 billion in cash proceeds to GKN PLC, the assumption of approximately US$ 1.0 billion of net pension liabilities, and 133 million new Dana PLC shares issued to GKN's shareholders, valued at approximately US$ 3.5 billion (based on Dana's share price as of March 8, 2018).
Under terms of the agreements, Dana shareholders will own approximately 52.75% of the company with GKN shareholders owning 47.25%. The combined company will be domiciled in the United Kingdom as Dana plc and will continue to trade on the New York Stock Exchange under the ticker symbol DAN. 
With pro forma sales of approximately US$ 13.4 billion in 2017, the company will be the global leader in vehicle drive systems across all three major mobility markets – light vehicle, commercial vehicle, and off-highway.
"This transformative and strategic transaction solidifies Dana as a world leader in vehicle drive systems and establishes a leading position in electric propulsion, which we see as the future of vehicle drivetrains," said James Kamsickas, president and CEO of Dana.
"We have a long history of partnering with GKN, and the companies possess similar cultures and exceptionally talented people. Our highly complementary businesses share a deep understanding of our customers' long-term requirements. We look forward to welcoming GKN Driveline into the Dana family and to delivering value and growth to our shareholders," Kamsickas added.
"This combination of GKN Driveline and Dana will create a US and UK led global market leader in vehicle drive systems. The synergies between these two businesses and our complementary product portfolios make this a great deal for GKN shareholders," Mike Turner, Chairman of GKN, commented.
GKN is continuing to pursue the sale of its non-core businesses including Powder Metallurgy. The Board remains committed to delivering up to £2.5 billion (US$ 3.46 billion) of cash returns to shareholders over the next three years.
"The Board believes that this strategy is far more attractive for GKN shareholders than the Melrose proposal which fundamentally undervalues GKN and therefore the Board unanimously recommends that GKN shareholders reject the Melrose proposal and vote in favor of the proposed combination with Dana," added Turner regarding a hostile takeover attempt by Melrose Industries.
Headquartered in the United Kingdom, GKN Driveline has built market leadership positions in three light-vehicle product segments – constant-velocity jointed driveshafts, all-wheel-drive systems, and electrified driveline solutions. The business has expertise across mechanical systems, electronic and software control, and particularly vehicle integration. The transaction also includes GKN's Off-Highway Powertrain Services business, an expert in off-highway power delivery and service.
With approximately 35,000 employees, GKN Driveline has operations in 23 countries and has 61 manufacturing locations, including one of the largest driveline businesses in China via its joint venture, Shanghai GKN Huayu Driveline Systems (known as SDS). In 2017, the business generated consolidated sales of approximately US$ 6.2 billion.
GKN's footprint in Mexico has grown continuously since it started production of CVJ Systems in Celaya, Guanajuato in 1979. A second site is located in Villagran, Guanajuato which opened in 2006 and both sites have been expanded in recent years. GKN Aerospace currently has four sites in Mexico manufacturing airframe and engine structures. Two of those facilities are located in Mexicali, one in Chihuahua and another one in San Luis Potosi. GKN currently employs over 2,000 people across these six sites.
Dana Holding Corporation operates manufacturing sites in Chihuahua, Monterrey, Queretaro, Tlaxcala, Toluca and Mexico City, dedicated to the production of axles, driveshafts, suspension and transmission parts, as well as electronic components for both light and commercial vehicles.
MexicoNow
Related News
- GKN Driveline supplies advanced AWD system for new Jeep Compass
- GKN will manufacture propshafts in Mexico for the first time
- GKN in talks with Dana over sale of auto division; two Mexican plants involved