Global Automotive Supplier Study: Key International Aspects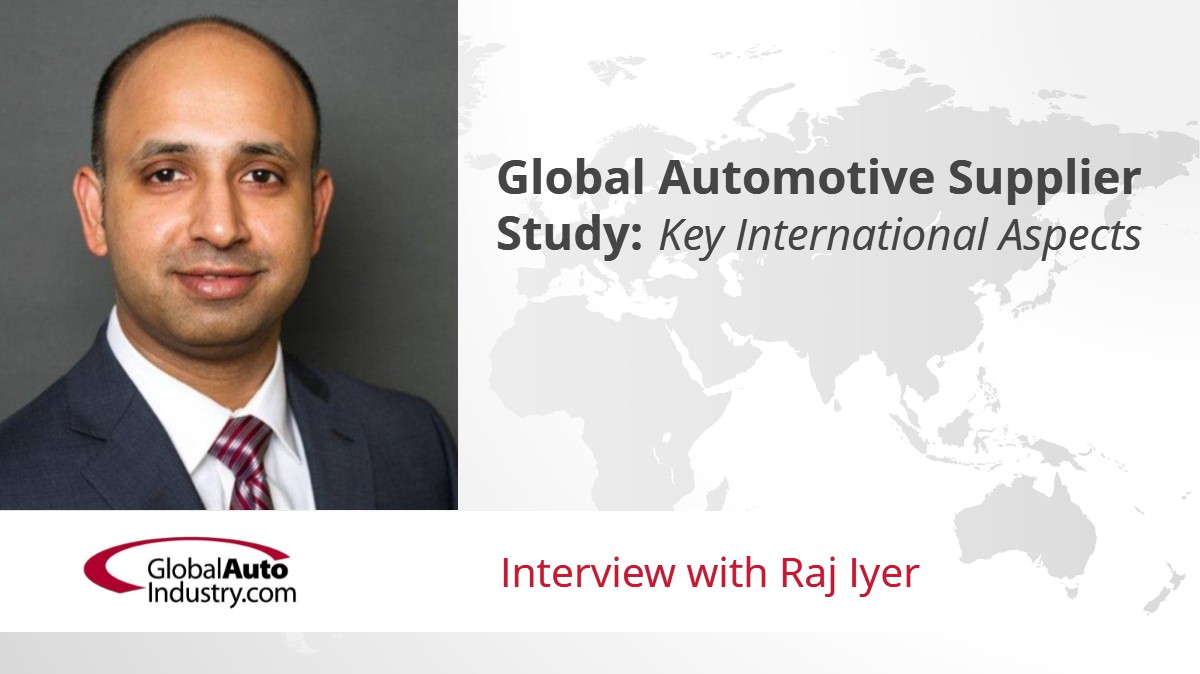 GlobalAutoIndustry.com's latest Audio Interview "Global Automotive Supplier Study: Key International Aspects" features Raj Iyer. Raj is a Managing Director in Deloitte's M&A practice. With over 15 years of combined industry and consulting experience, Raj focuses on the Automotive and Industrial Products sector. He has a strong track record of leading and delivering complex cross-border transactions and deep experience in serial transactions, carve-out and operating model restructuring.
In the 9-minute Audio Interview, Mr. Iyer discusses these questions:
• Can you elaborate on why now is the time for suppliers to "disrupt themselves"?
• How can suppliers take advantage of the current market conditions?
• How has the current pandemic affected shipping and logistics for suppliers, retailers and OEMs? The study advises suppliers to focus on regional self-sufficiency, while trying to remain realistic about the complexities of doing so. What are some immediate actions suppliers can realistically take to work toward this goal?
• To what extent will supplier rationalization/consolidation pressures gain momentum as the global transition to EVs accelerates?
• And provides final thoughts.