Global Chip Shortage Is an Opportunity to Attract Investment to North America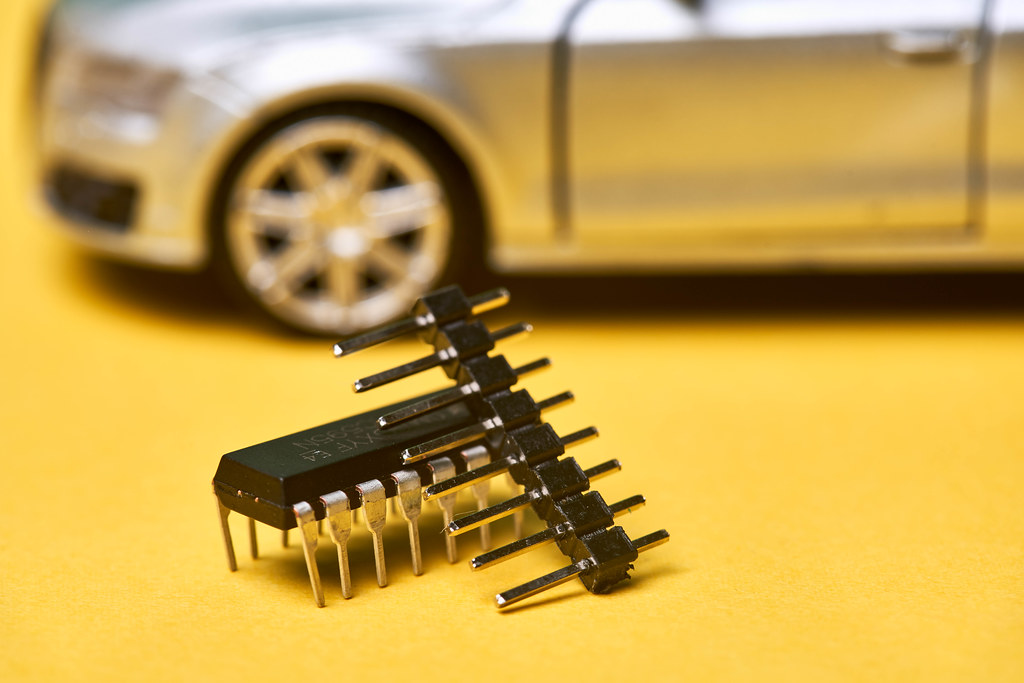 Nancy J. Gonzalez
The worldwide high demand of tablets, computers, smartphones, and vehicles during the COVID-19 pandemic is putting high pressure on chip manufacturers to increase productivity. Several carmakers have decreased production because of the ongoing global semiconductors shortage, and high-tech companies are also demanding chips for their sophisticated devices.
The chip shortage is shaking the automotive and electronics industries; therefore, chip makers are now increasing production in its U.S. facilities and more investment is on the way. For Mexico, the manufacturing of semiconductors might not be suitable at this time, but industry experts agree the country might get a piece of this cake by programming the chips and participating in the packaging of these components.
"These micro components are being relocated to each of the economic regions," said Oscar Albin, ex-president of the National Auto Parts Industry in Mexico. "High investments have already been announced to manufacture semiconductors in New Mexico and Arizona to replace what is being purchased in Asia. Those generic semiconductors are going to need to be programmed to function. That programming could be attracted by Mexico."
Nowadays, around 63% of worldwide semiconductors are made in Taiwan. Taiwan Semiconductor Manufacturing Company (TSMC), Intel, Samsung, GlobalFoundries, and NXP are some of the global leaders in semiconductors manufacturing. 
Most of these companies are based in Asia but they also have U.S. operations, and soon they will add capacity in North America to ease the global semiconductors shortage. The passage of the CHIPS Act means there is momentum in the U.S. to bring back domestic chip manufacturing with federal support through funds and subsidies.
The auto industry has been particularly hard-hit as the lack of a key component causes production delays. Intel Corp. CEO Pat Gelsinger sees the global semiconductor shortage potentially stretching into 2023.
"We have a long way to go yet," he said in an interview after the company posted second-quarter earnings. "It just takes a long time to build manufacturing capacity."
TSMC started the construction of its US$12 billion Arizona facility in June. This fab is expected to start mass production on the current leading-edge 5nm chip fabrication node in 2024, with a planned output of 20,000 wafers per month. Rumors have also suggested that TSMC might also use the fab to manufacture chips on its next generation 3nm semiconductor process node, boost output to 100,000 wafers per month, and build a total of six factories. The company might also consider packaging the product in site.
Neither the company nor TSMC's chairman Dr. Liu Deyin have commented on the market rumors but they have confirmed that the company is open to expanding the Arizona plant if its customer demand increases.
The company is also expanding its 28nm capacity in Nanjing, China, and is eyeing new facilities in Japan and Germany. TSMC announced in April a US$100 billion investment plan over the next three years to increase capacity at its factories. This plan also includes a new facility in southern Taiwan.
Wei explained the company has developed a version of its 5-nanometer chipmaking process certified for use by automakers for advanced applications like artificial intelligence, though the new offering is unlikely to alleviate the current chip shortages because the shortages are of less advanced chips.
But TSMC is not the only one investing in the U.S. In March, Intel announced it will spend US$20 billion to build two new chip factories in Chandler, Arizona. The company is also investing US$3.5 billion to upgrade its New Mexico chip manufacturing plant with advanced 3D packaging technologies to help meet soaring demand for microchips essential for edge computing, 5G and artificial intelligence. Construction at the Rio Rancho site is slated to start in late 2021.
Intel currently operates four factories in the U.S., and it also makes chips in Ireland, Israel and has a single fab in China. Intel is an integrated device manufacturer (IDM), which means it both designs and manufactures integrated circuits.
But Intel is not only investing in North America. Recently, the company said it could invest as much as US$94.7 billion in Europe over the next decade to boost the region's chip capacity and will open up its semiconductor plant in Ireland for automakers.
Intel CEO Pat Gelsinger, said at Munich's IAA auto show, the company would announce the locations of two major new European chip fabrication plants by the end of the year.
"Cars are becoming computers with tires. You need us and we need you… The aim is to create a centre of innovation in Europe, for Europe," Gelsinger added.
Samsung is another big player in semiconductors manufacturing. The South Korean company already has a plant in Austin, Texas. 
Samsung released information about U.S. locations under consideration for a new chip fabrication plant, as the company prepares to break ground on a $17 billion project set to bring more semiconductor manufacturing jobs and research to the country. Some of these sites are in Arizona, New York, and Texas.
Documents filed with local authorities in Taylor, Texas, shows Samsung will make "advanced logic devices for Samsung's Foundry business," and construction could start in early 2022 and end in late 2024. Samsung noted it is also evaluating locations in Korea for the fabrication facility.
Another player in this industry in North America is NXP. This company owns and operates three wafer fabrication facilities in the U.S., two of which are in Austin, Texas, with a third facility in Chandler, Arizona. The representative products of these fabs include microcontrollers (MCUs) and microprocessors (MPUs), power management devices, RF transceivers, amplifiers, and sensors. NXP does approximately half of the chip production itself and outsources the other half to specialized companies such as GlobalFoundries, Samsung and TSMC.
This industry is very sophisticated; therefore, the processes are very complex. As a result, other players in the chip industry, such as Qualcomm and Nvidia, are creating semiconductor designs but outsource manufacturing to separate companies with fabrication plants, such as TSCM. Moreover, other companies like GlobalFoundries are also important for the chip making processes.
Nowadays, GlobalFoundries is investing US$1 billion to add 150,000 wafers per year within its existing fabs, most of them in New York. The new capacity will meet growing demand for chips needed by growth markets such as automotive, 5G and the internet of things. 
Intel is reportedly mulling a US$30 billion purchase of GlobalFoundries, which can boost exponentially to this chip maker.
With a lot of activity in the U.S near the Mexican border, some relayed businesses can be developed in Mexico. Even though the semiconductors manufacturing might not be suitable for the country, the programming of these devices might be an opportunity to attract business.
"We already have very important companies in Mexico programming semiconductors, and this process requires qualified labor," said Albin. "Mexico has two or three companies—even Intel itself has one in Guadalajara—but Mexico needs to raise its hand with a government policy to attract this type of investment. We have an opportunity with the semiconductor industry, but if we don't take it, someone else will."
Albin added a big competitor in the region might be Costa Rica, whose government is willing to attract foreign investment with incentives.