GM Mexico donates components to students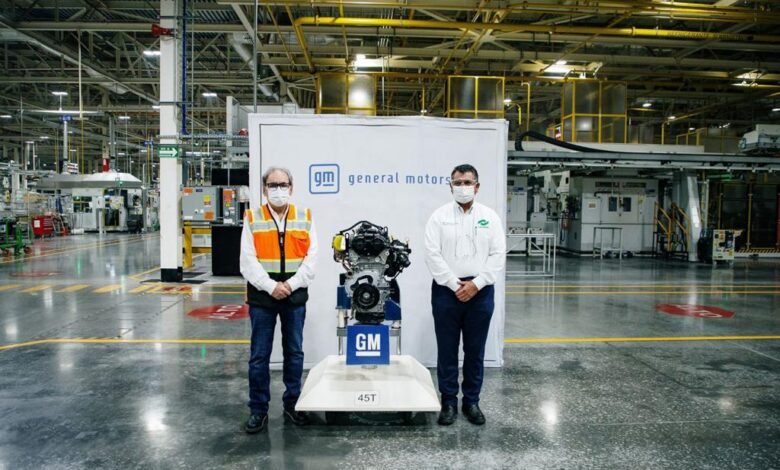 RAMOS ARIZPE, COAH – As part of General Motors de Mexico's commitment to education for students in STEM technical careers, the Ramos Arizpe Complex donated engines and transmissions to the Colegio de Educación Profesional Tecnica (Conalep) in Coahuila.
This equipment will be used for students to practice in automotive systems, aligned with what is currently being developed in the automotive industry. This action reinforces our Social Responsibility strategy with which the company seeks to promote Quality Education in alliances with educational institutions.
"At General Motors we are certain that education is an agent of change in society. A better preparation of the new generations will translate into a better future for Mexico," said Ricardo Lopez, GPS Plant Director of GM Ramos Arizpe.
"We are convinced that this donation will provide the necessary tools to strengthen the knowledge of young CONALEP students," he concluded.
With this equipment, students of careers such as Automotive Industry and Automotive Maintenance will be able to perform laboratory practices to learn how to operate the automotive systems that are currently used in manufacturing processes.
In a press release, the company informed that actions like this reinforce the pillars of the Social Responsibility strategy of General Motors de Mexico, to promote Quality Education through partnerships with educational institutions, so that students can take full advantage of academic programs and put them into practice with state-of-the-art automotive application equipment.
General Motors de Mexico will continue to implement actions to promote the development of young Mexican students in order to train better professionals to strengthen the Mexican automotive industry.
Source: Cluster Industrial