GM Mexico employs disabled people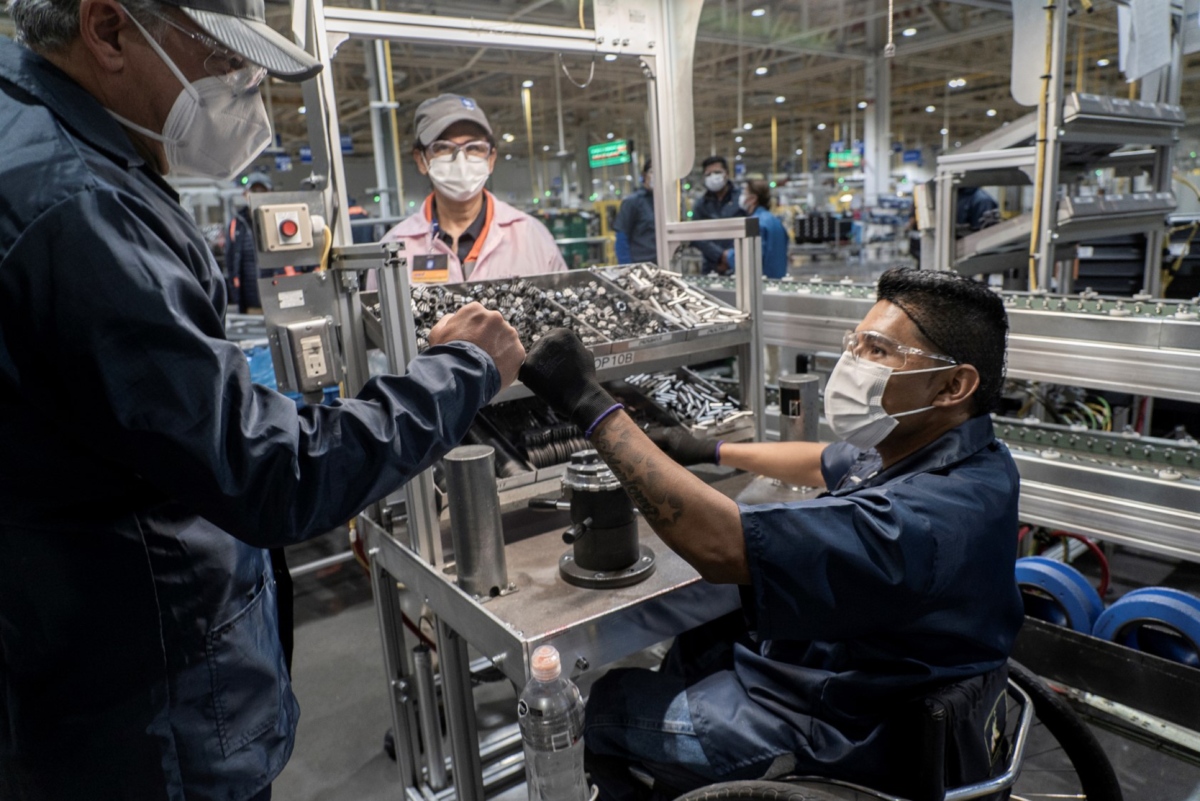 SILAO – General Motors de Mexico's commitment to inclusion dates back 20 years, so in 2011, the Silao plant became the first automaker in Mexico to prepare its facilities and train its team to welcome people with disabilities into its workforce.
GM's plant in Silao, Guanajuato, is a hub of the company's pickup truck strategy in North America. During 2019 it produced around 339,000 Chevrolet Silverado and GMC units, more than a third of the total 906,000 that the company marketed that year.
As part of the commemoration of the International Day of Persons with Disabilities (IDP), GM de Mexico reiterates its commitment to collaborate in global efforts to become the most inclusive company in the world. To make this possible, they have strengthened corporate practices in training, recruitment, safety and accessibility.
"As the largest employer in the automotive industry in Mexico, we are convinced that labor inclusion creates stronger organizations, so we work hard to create opportunities for everyone," said Maria Angelica Zambrano, Human Resources Director of General Motors de Mexico.
For more than 20 years, GM de México began recruiting people with disabilities and, in 2011, made adjustments to make its manufacturing centers more accessible to this population. Through the work carried out by the Diversity and Inclusion Committee of General Motors de Mexico, strategies are developed under different pillars such as: gender, generations and sexual orientation.
Source: Lider Empresarial