GM stoppages affect Ciudad Juárez's auto industry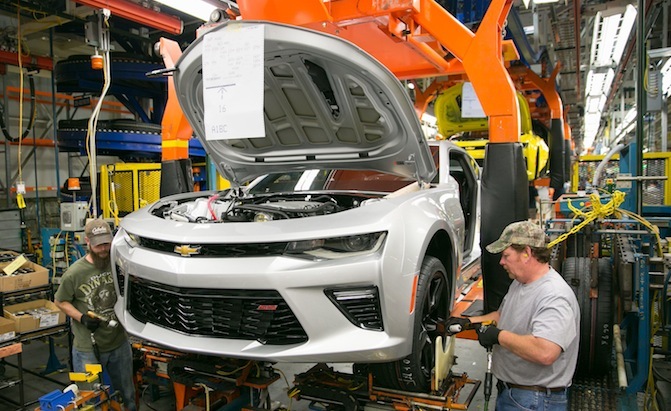 CIUDAD JUAREZ – Losses in sales and even possible technical stoppages are foreseen in maquilas in Ciudad Juárez after the closure of three General Motors plants due to the lack of semiconductors.
Index data show that of the 326 companies in the town, about 30% are from the automotive business.
Pedro Yu, general manager of the factory, pointed out that one of them is Auto-Kabel, which in previous days, was notified by General Motors of the closure of its plants in San Luis Potosí, the United States and Canada due to the lack of chips.
This company manufactures battery cables that GM uses in the assembly of its automobiles.
"We do not yet know how much it will affect sales; we still do not foresee technical stoppages, because we are starting with other projects and we have the possibility of moving people so they don't have to stop, but the situation will depend on how long the closure of General Motors is," Yu said.
For his part, José Castañón Sandoval, a specialist in Foreign Trade issues, said that two weeks ago concern began to arise in companies due to the lack of microcomponents. However, he does not know if there are companies that have already stopped work due to the closure of GM.
"Yes, there will be a direct impact, but companies are very reserved," he said.
He added that, on the matter of semiconductors, there are some generics that can be used in certain automotive units, but there are others with specific characteristics, so companies will have to prioritize the continuity of the models to meet said demand.
On the other hand, Jesús Manuel Salayandía Lara, president of the Mexican Chamber of the Transformation Industry (Canacintra), mentioned that Lear is another of the local maquilas that could be affected.
"If GM has already stopped plants in the country and in the United States, it is not surprising that there are other automakers in the same situation, because in the end many share suppliers," said Salayandía.
Source: Diario.mx